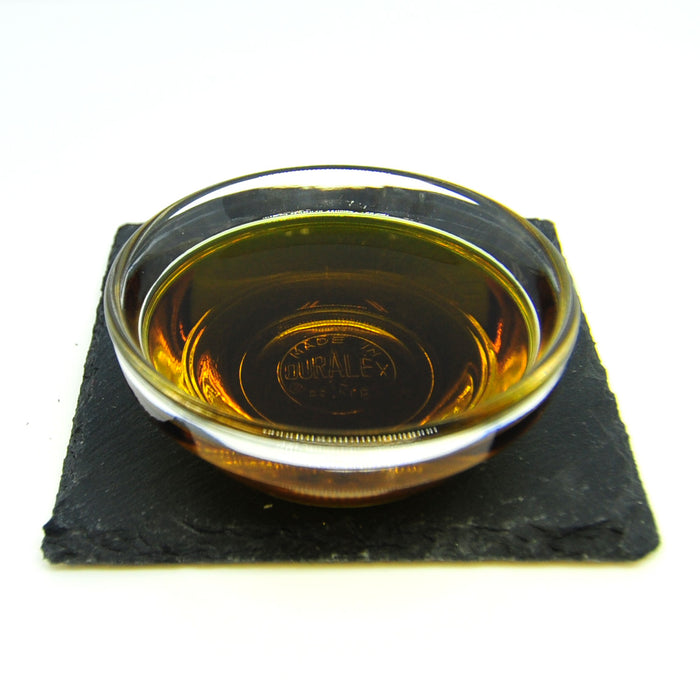 CAS #: 504-63-2, 7732-18-5, 56-81-5, 84012-14-6, 532-32-1, 90-80-2, 299-28-5
Artichoke Leaf Extract, an active ingredient from the artichoke, preserves the cohesion of cuticle scales. As a result, hair's protective outer shield is maintained, blocking the entry of damaging elements. Therefore, the internal matter will be less attacked by harmful factors. Artichoke Leaf Extract helps promote more resilient, shiny, frizz-free and disciplined hair.
This is a cosmetic raw material and is meant for external use only in cosmetic formulations.  As with all of our materials, it should not be taken internally.
INCI: Propanediol, Water, Glycerin, Cynara Scolymus (Artichoke) Leaf Extract
Disclaimer
Statements contained herein have not been evaluated by the Food and Drug Administration. These products are not intended to diagnose, treat and cure or prevent disease. Always consult with your professional skin care provider.
California Prop 65 Statement: The following statement is made in order to comply with the California Safe Drinking Water and Toxic Enforcement Act of 1986. This product is not known to the State of California to cause cancer, birth defects or other reproductive harm.
Needs to be added in the aqueous phase.
In case of emulsions, it should be added once the emulsion is formed and at temperatures below 104°F(40°C).
Typical Usage Rate: 0.5 - 5%
Appearance: Pale brown to brown liquid
Solubility: Soluble in water