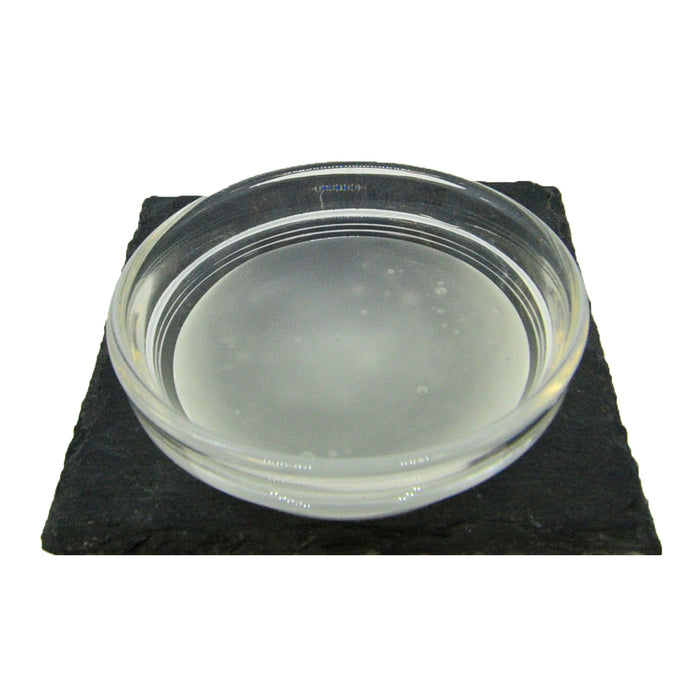 CAS#: 86893-19-8, 68239-42-9, 7732-18-5 / 231-791-2 
SurfThix™ DOE is a non-ionic liquid thickener for surfactant systems that are difficult to thicken, for example, those made with non-ionics like decyl or lauryl glucoside or those that won't thicken well with salt, such as disodium sulfosuccinate. It can be used as an emollient, irritation reducer, and irritation mitigator in cleansing products such as shampoo, facial cleansers, and shower gels.

SurfThix™ DOE does not thicken sulfate-based surfactants.  Generally those are thickened well with salt.

Key Benefits
Thickens surfactant systems without the use of salt
Thickens sulfate-free non-ionic surfactant systems, like those including decyl or lauryl glucoside
Produces clear systems
Acts an emollient, increasing a feeling of moisturization when using cleansing products
Acts as an irritation mitigator and mildness enhancer
Doesn't require neutralization achieve a skin friendly pH
Can be used in cold process formulating, thus saving money and energy
Applications
Facial cleansers, including exfoliating products
Body cleansers, including exfoliating products and shower gels
Hair care products, including shampoos and 2-in-1 shampoos
INCI: PEG-120 Methyl Glucose Dioleate (and) Methyl Gluceth-10
California Prop 65 Statement: The following statement is made in order to comply with the California Safe Drinking Water and Toxic Enforcement Act of 1986. This product may contain trace levels of chemicals known to the state of California to cause cancer: Ethylene Oxide (< 1ppm) and 1,4-Dioxane (< 10ppm).
SurfThix™ DOE

may need to be heated slightly in a water bath at up to 60°C for up to 10 minutes as it is quite thick before using.
It can be added at 0.5% increments until desired viscosity is achieved.
Use as the final step in the formulating process at room temperature after the addition of fragrance or essential oil, color, and preservative as those final ingredients may reduce or increase the viscosity, which will alter how much

SurfThix™ DOE

you wish to add.
The pH of the formulation should be adjusted to between 6.0 - 6.8 prior to the addition of

SurfThix™ DOE

at the end of the formulation process.
Usage Rate: 0.5% to 3% once the product has reached its final temperature
Viscosity: 12,000 cps minimum
Percent Solids: 70% to 80%
Shelf Life: 12 months if stored in a cool, dark place.
Country of Origin: USA
Try these formulations using this ingredient: