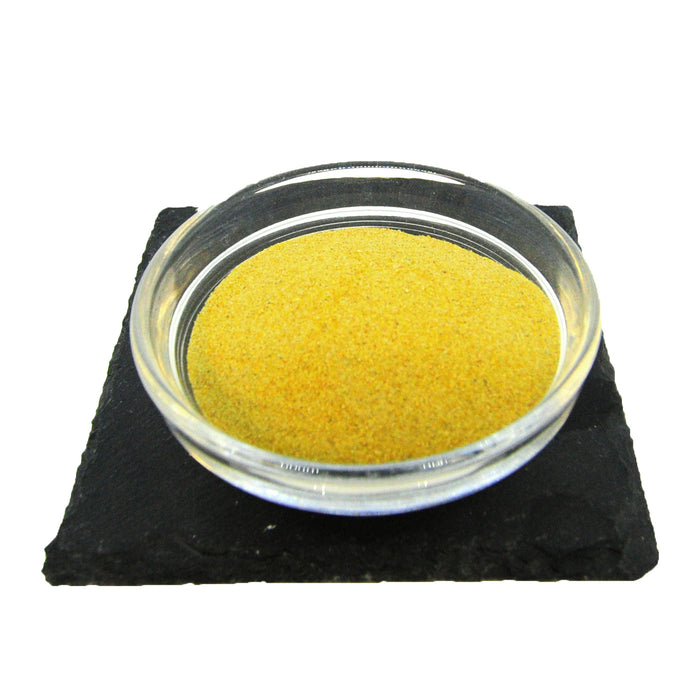 CAS No.: 9000-02-6
A timeless gem of natural origin, amber is the fossilized resin from amber forests of Pinus succinifera in existence some 45 million years ago. Ground to a very fine, smoothly rounded particle, this plant product has been developed as a physical exfoliant agent to accelerate skin desquamation and thereby improve skin appearance.
Its aroma is one of the best proofs to identify true amber, as upon heating (to about 300°F), Baltic amber, as it starts to decompose, will have a delicate fragrance of pine resin. 
Crushed Baltic Amber varies from batch to batch in both color or potential piney aroma, with some batches being quite nondescript, unless heated. 
Please note that Amber Powder does not smell like "amber" scents in perfumery.
Those scents are created from Labdanum, Benzoin and Vanilla resins from current-day plants, not Baltic Amber, a fossilized resin.
Due to its small particle size, Amber Powder is suitable for mild face exfoliation, as well as body use.
INCI: Amber Powder
California Prop 65 Statement: The following statement is made in order to comply with the California Safe Drinking Water and Toxic Enforcement Act of 1986. This product is not known to the State of California to cause cancer, birth defects or other reproductive harm.
Typical Usage Rate: 5 - 10%
Physical Appearance: Tan to pale brown powder.
Odor: Little to none; will have a subtle piney resinous odor when heated to approximately 300°F
Particle Size: Smaller than 400 µm
Solubility: Disperses in water and oil, slightly soluble in alcohol and ether
Country of Origin:  Spain