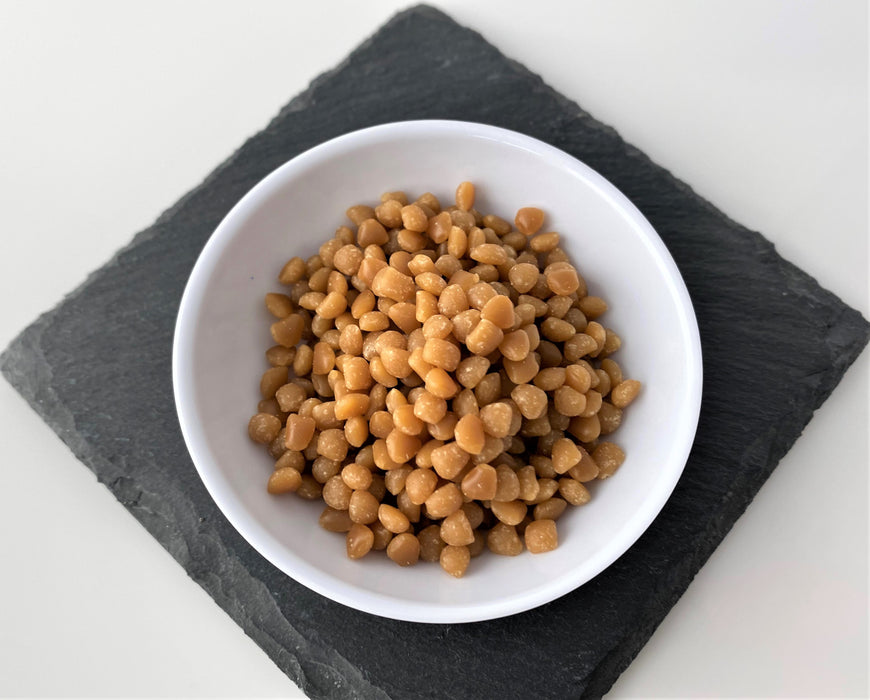 Heliosoft™ is a 100% natural origin O/W lamellar emulsifier, composed of sunflower phospholipids and fatty esters and alcohols from rapeseed. The lamellar structure of Heliosoft™ brings a unctuous touch, while leaving a very soft and comfortable sensation as well as a protective film on the skin after application.
Heliosoft™ is very efficient as it is able to emulsify up to 40% oil alone at a 4% usage rate and is compatible with all kinds of oils, pigments, chemical and physical UV filters. It can also be added to formulas as a co-emulsifier or skin feel enhancer, thus giving formulators high flexibility to create very fluid to thick textures.
The phospholipids give it strong active properties as well: Heliosoft™ keeps the skin moisturized, repairs damaged skin by quickly restoring the barrier function and enhances bioavailability and penetration of active ingredients for improved efficacy. Heliosoft™ is thus the ideal emulsifier to create emulsions dedicated to sensitive skin.
Key Benefits
100% natural origin content, COSMOS-approved

Contains sunflower phospholipids and fatty esters and alcohols from rapeseed oil
Light, non-tacky and non-greasy after skin feel

Mild emulsifier and biomimetic lamellar structure

Damaged skin reparation
Enhances the bioavailability of active ingredients
Compatible with all kinds of oil phases, UV filters, pigments, low concentrations of electrolytes and most preservative systems
INCI: Behenyl Alcohol (and) Glyceryl Behenate (and) Lecithin
California Prop 65 Statement: The following statement is made in order to comply with the California Safe Drinking Water and Toxic Enforcement Act of 1986. This product is not known to the State of California to cause cancer, birth defects or other reproductive harm.
Heliosoft™ should be introduced in the heated-oil phase, and is compatible with up to 40% oil phase at 4%. 2% alone can emulsify up to 20% oils.
Recommended Use Rate:
 1-4%, 2-4% as O/W emulsifier, >1% as a co-emulsifier, >1% as a texture enhancer
Appearance:
 Brown pellets
Recommended product pH:
 5.0 - 7.0
Country of Origin:
France
 Try out these formulations using this ingredient: