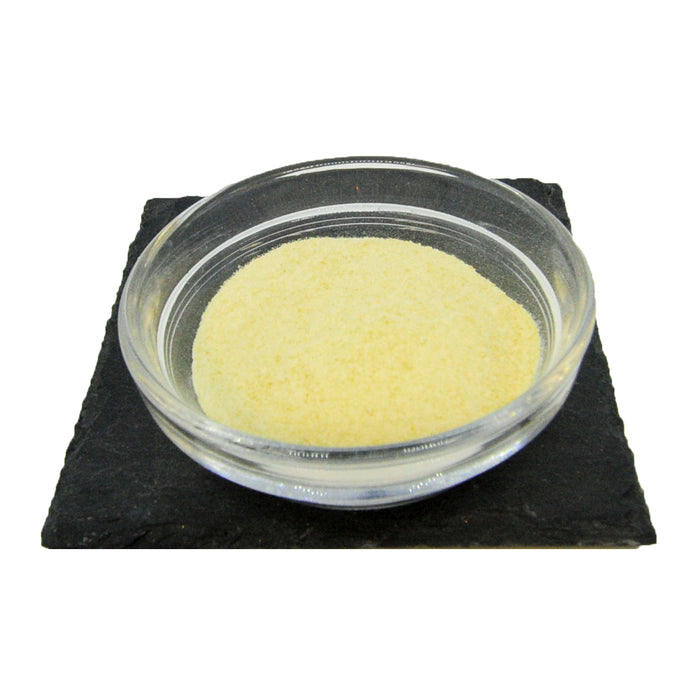 Delays may occur with receiving this material, as supplier availability may vary.
CAS No. 11138-66-2, 8002-43-5, 39464-87-4, 9057-02-7
Siligel™ is an eco-friendly, green processed gelling agent, stabilizer, co-emulsifier, suspending agent, and skin feel enhancer that decreases transepidermal water loss to keep skin moisturized. As little as 1% increases glide with an ultra-soft after feeling with good spreadability on the skin. It confers a non-tacky, high glide, silicone-like feel in emulsions and gels without the threading associated with natural gums, like xanthan or guar. It increases the efficiency of active ingredients by behaving as a penetration enhancer and reduces the feeling of tightness in skin cleansers.
Key Benefits
Decreases transepidermal water loss
Increases efficiency of active ingredients Offers a "silicone like" and ultra-soft after feel from a green processed product
Tolerates electrolytes at up to 20%, including sea and spring water
Tolerates alcohol at up to 15% and acidic ingredients, like glycolic acid
Eliminates pre-dispersion and neutralization
Decreases feeling of skin tightness after cleansing
Suspends pigments, sunscreens, and exfoliants
100% natural gelling agent
Applications
Facial products, including sera, gels, light lotions, and masks.
Low surfactant cleansing products, including facial washes, "no poo" shampoos
Exfoliating products such as low surfactant body and facial cleansers, gelled foot and body scrubs, and light creams
Make-up products, such as foundations and concealers
Gels including a high salt content, such as aloe vera gel or magnesium oil
Gels including a high alcohol content, such a salicylic acid or after shave gels.
INCI: Xanthan Gum, Lecithin, Sclerotium Gum, Pullulan 
California Prop 65 Statement: The following statement is made in order to comply with the California Safe Drinking Water and Toxic Enforcement Act of 1986. This product is not known to the State of California to cause cancer, birth defects or other reproductive harm.
Siligel

doesn't require pre-dispersion in cold process products, and is easily incorporated by sprinkling it into the water phase and mixing with high shear mixer, like an immersion blender, our Minipro Mixer, or our MICROMini™ mixer until thickened, up to 15 minutes. As a gelling agent, its thixotropic behaviors allow a gel to be dispensed in a pump or a spray.
In emulsions, add it to the heated water phase, then pour the oil into that phase and mix with a high speed mixer. Or add to the end of the emulsion process in the cool down phase and mix until the lotion has a smooth appearance. Final viscosity will be reached in 24 hours.

Siligel™

works well as a suspending agent for pigments, sunscreens, and exfoliants. Add the exfoliant or pigment to the gel while mixing with a high shear mixer.

Siligel™

can easily incorporate up to 2% oils. It could be used to emulsify up to 10% oils at 1% with high shear mixing, although this is not an optimal usage of this ingredient. 

Siligel™

is incompatible with shower gels or shampoo containing more than 5% active anionic surfactants, cationic surfactants, and aluminum salts.
 

Siligel™

is compatible with sunscreens, pigments, non-ionic surfactants like decyl glucoside, anionic surfactants used at less than 5% active matter, amphoteric surfactants used at less than 5% active matter, glycols, and hyaluronic acid. 

Siligel™

can tolerate up to 20% salt, including sodium and magnesium chloride, due to its combination of polysaccharides and phospholipids. It can tolerate up to 15% alcohol; 3% sodium PCA; 0.2% EDTA; and up to 4% glycolic acid (pH 3.5). It's compatible with many preservatives, including Euxyl PE 9010, parabens, and phenoxyethanol.

Siligel™

can be used in products with a final pH of 2 to 10.
Typical Use Rate: 
0.3% to 2% with a final pH of 2 to 10. The final viscosity is reached after 24 hours.
As a gelling agent, 0.5% to 2%
As a stabilizer, 0.5%
As a co-emulsifier, 0.5% to 2%
As a skin feel enhancer, 0.3%
As a suspending agent, 1.2% to 2%

Appearance: Beige powder
Solubility: Soluble in water, insoluble in oil
Hydration Rate: Up to 24 hours for full hydration
pH Tolerance: 2 - 10
Shelf Life:  12 Months, if stored in a cool, dark place.  As it is hygroscopic, store with a silica gel package in a tightly sealed container.