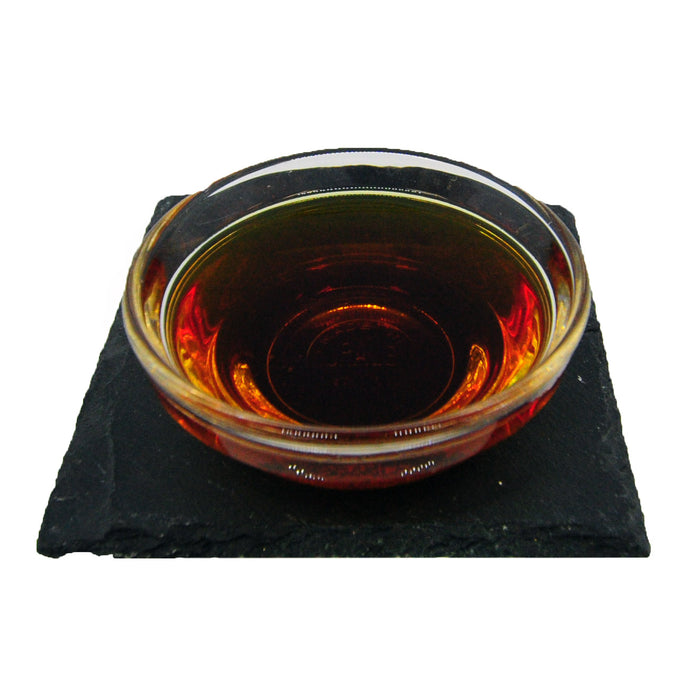 CAS No. 96690-41-4, 7732-18-5 (water)
Hydrolyzed from pure silk fibers, silk amino acids have a lower molecular weight than hydrolyzed silk protein powders as they undergo a greater degree of hydrolysis. Due to their smaller molecular weight they are more penetrating and moisturizing to skin and hair.
Our Silk Amino Acids PF (Paraben Free) have a high concentration of amino acids, providing greater benefits than ever before! The principal amino acids in Silk Amino Acids  are glycine, alanine, and serine. The bulk of the other major amino acid, tyrosine, has been removed due to its lack of solubility.
Highly substantive to skin and hair, Silk Amino Acids PF are highly hygroscopic and have excellent moisture binding ability. Free amino acids are known to penetrate into the upper layers of the skin as well as through the hair cuticle into the hair shaft. This draws moisture into these areas, improving skin and hair hydration. For hair, this results in increased flexibility and manageability, leaving a soft, natural look. Meanwhile, moist, hydrated skin is more supple and has a smoother appearance.
Applications:
Shampoos, conditioners, hair treatments
Body wash, cleansers
Body creams, lotions, and gels
Facial toners and moisturizers
Mascara, lipstick and color cosmetics
Nutritive products for brow and lash
Note, NO liquid silk amino acids are manufactured without preservatives, including ours. Preservatives are necessary to maintain the integrity of the raw material. 
The preservative system used for this product is ECOCert approved for use in Certified Organic products.
NOTE:  Due to temperature shifts during shipment of protein products, containers may become slightly bloated. Lotioncrafter recommends venting the built-up oxygen.  This is done by slowly loosening the cap to allow the pressure to carefully escape.  The cap should be kept on during the venting process.  Once all the pressure is released, the cap should be resealed immediately.  In order to avoid contamination, please ensure that nothing is inserted into packaging during the venting process. 
INCI: Silk Amino Acids
California Prop 65 Statement: The following statement is made in order to comply with the California Safe Drinking Water and Toxic Enforcement Act of 1986. This product is not known to the State of California to cause cancer, birth defects or other reproductive harm.
Recommend adding to an emulsion during the cool-down phase. Can be added to the water-phase if cold-processing.
Recommended Usage Level: 1-2.5%
Appearance: Clear amber liquid
Odor: Characteristic of hydrolyzed proteins, faint
Molecular Weight: Less than 3500 Daltons

Try out these formulations using this ingredient:
Creamy Body Wash with Miracare Soft 313