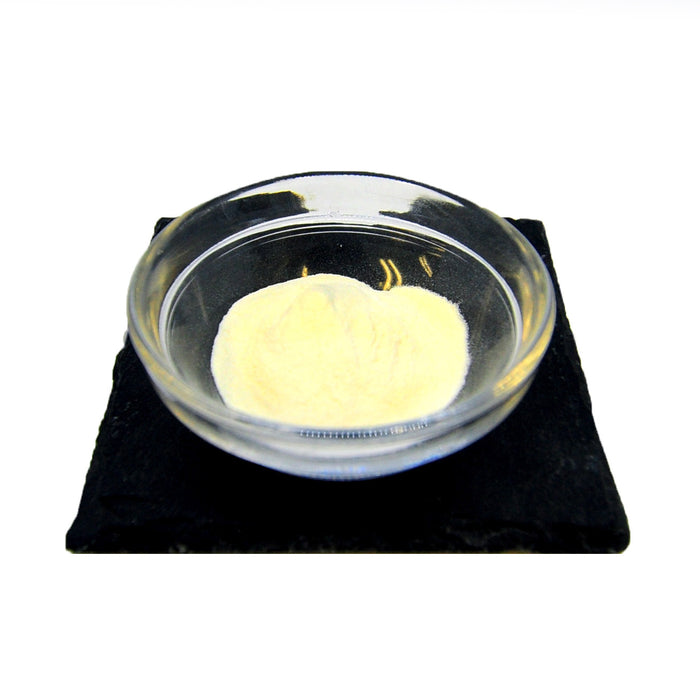 CAS: 11138-66-2
Xanthan Gum is a natural gum polysaccharide created through fermentation of sugar (glucose or sucrose) by Xanthomonas campestris bacteria. Xanthan Gum is used in cosmetics as a thickener or rheology modifier and emulsion stabilizer. Our Xanthan Gum Clear is a higher purity, cosmetic grade made without hydration retardants for quicker thickening. It produces the clearest gels.  Our Xanthan Gum Clear in solution will have greater viscosity and clarity than our Xanthan Gum Soft, but with more stringing effect.
Xanthan gum produces a large increase in the viscosity of a liquid with the addition of a very small amount of gum. Generally 1%, but as little as 0.1% can be used in many applications. Xanthan Gum is an excellent natural source thickener for lotions, creams, liquid soap, shower gels, body washes and shampoos.
Features
Natural source thickener
High viscosity at low use
Produces clear gels
Synergistic with other gums, including GuarCat™
Compatible with 70% isopropyl alcohol
Xanthan Gum Clear is NOT manufactured with built in hydration delay. To incorporate without agglomeration, create a vortex in the water with your mixer (paddle, stick blender, etc.) and sprinkle the xanthan gum into the vortex. Alternately, the xanthan gum can be pre-dispersed in glycerin or propylene glycol and then immediately added to the water phase with mixing. Once the xanthan gum is fully hydrated, the resulting solution can be heated if necessary for the inclusion of other ingredients. 
INCI: Xanthan Gum
California Prop 65 Statement: The following statement is made in order to comply with the California Safe Drinking Water and Toxic Enforcement Act of 1986. This product is not known to the State of California to cause cancer, birth defects or other reproductive harm.