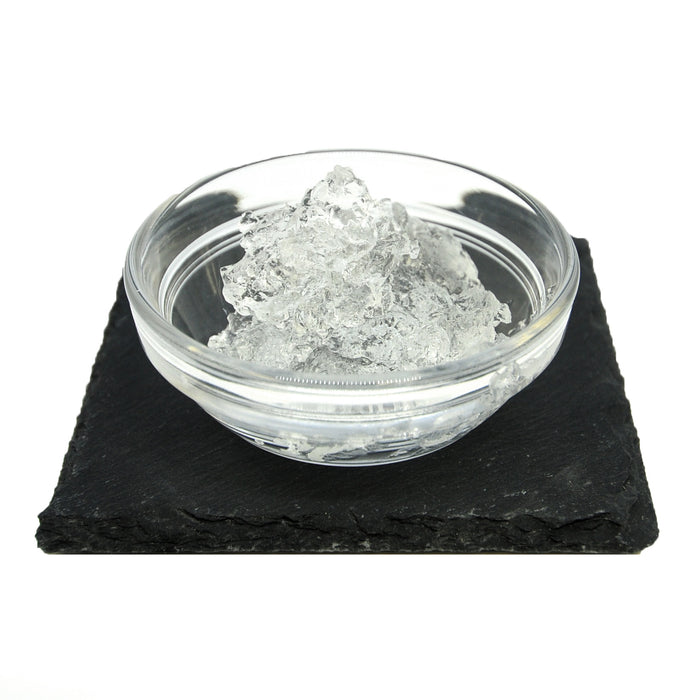 CAS No. 085507-69-3
AloeThix™ is a ready-to-use cosmetic version of Aloe Vera Gel which has been viscosity enhanced with Carbopol® for convenient-to-use topical applications. The AloeThix™ may be used as is, or compounded with other ingredients for use in cosmetics and toiletries. Use as a carrier for glitter gels, as a base for active ingredients or as is on skin or hair.
INCI: Water, Aloe Barbadensis Leaf Juice, Acrylates/C10-30 Alkyl Acrylates, Ethylhexylglycerin, Phenoxyethanol

California Prop 65 Statement: The following statement is made in order to comply with the California Safe Drinking Water and Toxic Enforcement Act of 1986. This product is not known to the State of California to cause cancer, birth defects or other reproductive harm.
Recommended Usage Rate:
1 - 100%
Appearance:
Viscous gel, clear to slightly hazy
Color:
Colorless to light beige
Solubility:
Soluble in water
Viscosity:
88,000 - 120,000 cp
pH:
6.5 - 7.5
Preserved with:
Phenoxyethanol & Ethylhexylglycerin
Country of Origin:
USA