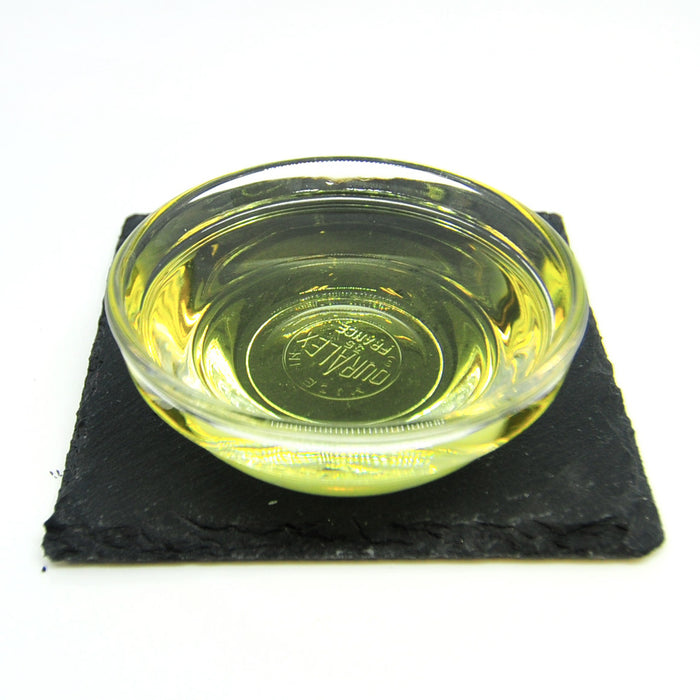 CAS No. 84775-94-0
Daikon Seed Extract is a very light-colored and odorless emollient oil obtained from daikon radish seeds.  Long grown in Oregon to supply Asian countries with radish seeds for sprouts and vegetables, this new and exceptional emollient oil has been developed from these seeds especially for the cosmetic industry.  Composed of an atypical mixture of C18, C20, and C22 fatty acids, Daikon Seed Extract offers a new chemistry to formulators.  With a sensory profile more closely aligned with silicones and emollient esters, it promises a natural alternative to these ingredients for adding slip, good absorption and a non-oily feel to skin and hair care products.
Daikon Seed Extract can also be used in the formulation of cosmetics certified according to the Ecocert, COSMOS and NPA standards.
Daikon Seed Extract contains 0.3% of Rosamox, a rosemary-based antioxidant.
Key Benefits
Odorless and extremely light colored
Unique non-greasy sensory profile
Outperforms some synthetics in hair applications
Non-GMO
Approved for used in certified organic products
Typical Applications
Beard oils
Body and facial moisturizers
Conditioners
Facial oils and oil cleansers
Hand and cuticle card
Skin and hair serums
Hair styling products
INCI: Raphanus Sativus (Radish) Seed Extract
Shipping Info: HS# 1516.20.0000
This oil is sold by weight, not volume.
California Prop 65 Statement: The following statement is made in order to comply with the California Safe Drinking Water and Toxic Enforcement Act of 1986. This product is not known to the State of California to cause cancer, birth defects or other reproductive harm.
Recommended Usage Rate: 1 - 100%
Appearance: Clear, light golden, odorless oil
Solubility: Oil soluble
Method of Extraction: Expeller-pressed
Method of Processing: Refined
Required HLB: 6.5 - 7
SAP Value NaOH: 0.120 KOH: 0.166
Country of Origin: USA
Storage:  Sealed containers should be stored at 10° - 25°C (50° - 77°F).  Open containers should be blanketed with nitrogen or other inert gas.  If this is not possible, containers should be stored under refrigeration.
Try out formulations using this product: