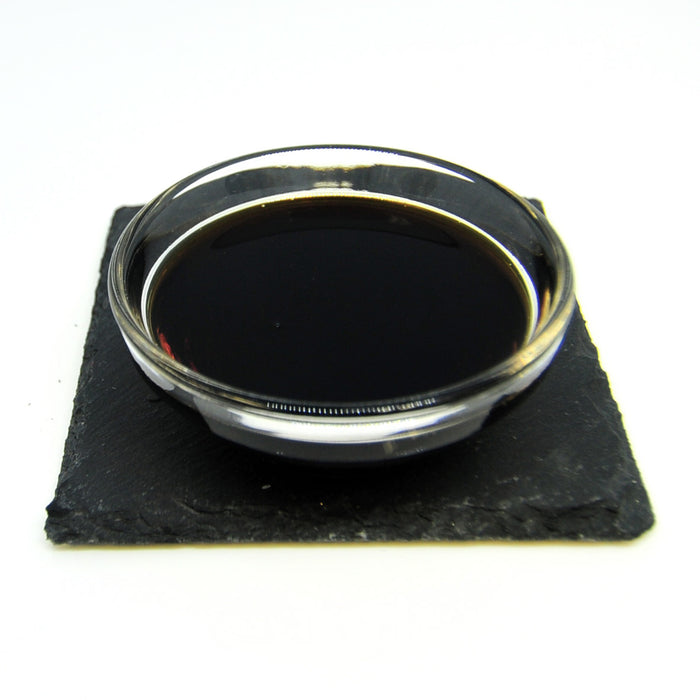 Multi-functional in application, our Ginkgo extract contains two groups of compounds, Flavonoids and terpenes, which indicate several desirable properties, including antioxidant, anti-inflammatory, vessel protection, and cell regeneration. Demonstrated reductions in allergic reactions and general inflammatory responses due to PAF antagonistic activity make the terpenes (Ginkgolides) contained in this extract an attractive component group of compounds for use in promotion of anti-cellulite, anti-aging, photo-protection, re-epithelizing and other cosmetic advantages in formulation.
This is a cosmetic raw material and is meant for external use only in cosmetic formulations.  As with all of our materials, it should not be taken internally.
INCI: Glycerin (and) Water (and) Ginkgo Biloba Leaf Extract
This product should be added to a formulation at the recommended usage rate.
Disclaimer 
Statements contained herein have not been evaluated by the Food and Drug Administration. These products are not intended to diagnose, treat and cure or prevent disease. Always consult with your professional skin care provider.
California Prop 65 Statement: The following statement is made in order to comply with the California Safe Drinking Water and Toxic Enforcement Act of 1986. This product is not known to the State of California to cause cancer, birth defects or other reproductive harm.
Recommend adding to an emulsion during the cool-down phase. Can be added to the water-phase if cold-processing.
Typical Usage Rate: 0.1 - 3%
Appearance: Dark brown transparent liquid with characteristic odor
Glycerin Source: Brassica campestris - PALM FREE
Solubility: Soluble in water
pH: 4.8-5.8
Preservative: Potassium Sorbate, Sodium Benzoate
Storage: Protected from direct light and humidity at a temperature of 50°-77°F (10°-25°C)
Country of Origin: Spain
Shelf life: 36 months, properly stored, in sealed vessel.
Try Out these Formulations Using this Ingredient: