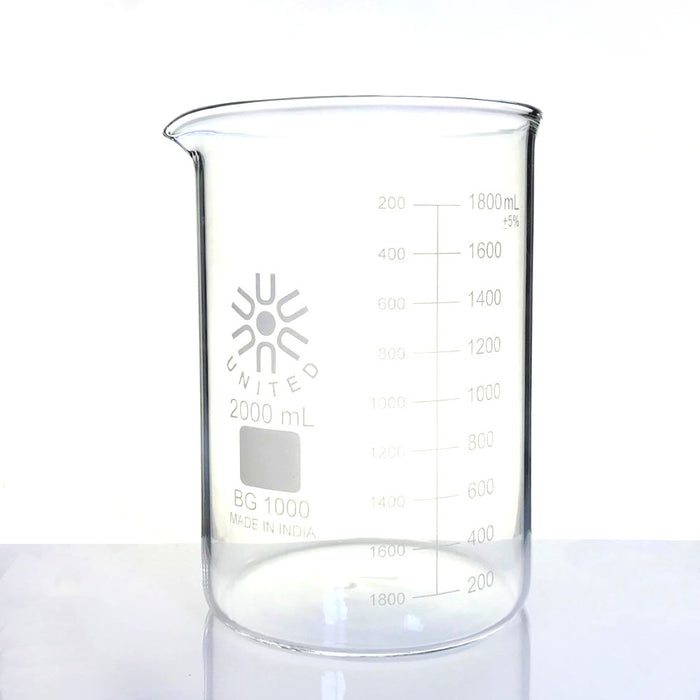 Borosilicate Beaker, 2000ml
Corrosive chemicals and high temps won't affect this glass and it's perfect for small batch processing!
This borosilicate beaker is one we've been formulating with for years and we decided you'd find it as handy as we do. Its 2000ml (70.5 oz) capacity is big enough to handle an 1800gm (64 oz) batch of lotion with room to spare. Tall and wide, it accommodates a stick blender with ease, yet is deep and narrow enough to allow mixing without entraining air in smaller batches. Impact resistant, but will break under rough impact and will be just as sharp as regular glass. Do not boil dry; it may cause stress to the glass. These beakers are flameproof, microwave, oven, and dishwasher safe.