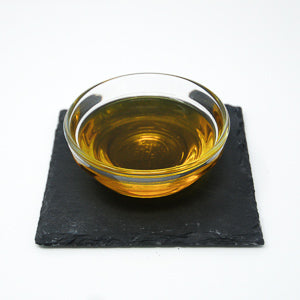 Moringa Oil, Cold-Pressed
CAS: 93165-54-9

Moringa oil is extracted by pressing the seeds of Moringa Oleifera tree. Sometimes called "The Tree of Life", Moringa Seed Oil is known for its wonderfully moisturizing and rejuvenating properties. Moringa Oil has been used traditionally in the creation of perfumes because it has the ability to absorb and retain even the most volatile scents, and was originally the most popular way to extract essential oils using a process called "enfleurage."

Moringa Oil is high in anti-oxidant activity, and has a very long shelf life. For haircare products, Moringa Oil is an excellent addition to hair oils, conditioners, and hair masks, and is even said to help prevent dandruff while simultaneously repairing split ends. In skincare, Moringa Oil is a helpful anti-aging and skin moisturizer, as well as an anti-inflammatory. Consider Moringa Oil as an addition to facial cleansing oils, creams, soaps, or even as a carrier oil for essential oils and infusions. Our Moringa Oil is non-GMO.
Cosmetic Applications
Skin:

Soothing dry chapped skin, reducing redness and maintaining hydration.

Hair:

Emollient oil for dry, damaged and fragile hair, also great for scalp health.

Lips:

Ingredient for lipbalms, lipsticks and other lip care products.

Aromatherapy:

As a carrier for aromatherapy formulas, or a base oil for infusions.

Massage:

As part of a massage oil blend to lighten heavier oils and improve oxidative stability.
INCI: Moringa Oleifera (Moringa) Seed Oil
Disclaimer 
Statements contained herein have not been evaluated by the Food and Drug Administration. This product is not intended to diagnose, treat and cure or prevent disease. Always consult with your professional skin care provider.
California Prop 65 Statement: The following statement is made in order to comply with the California Safe Drinking Water and Toxic Enforcement Act of 1986. This product is not known to the State of California to cause cancer, birth defects or other reproductive harm.
Recommended Usage Level:

1.0% - 100.0%


Appearance:

Clear yellow


Extraction Method:

 Cold Pressed


Odor:

Neutral odor


Solubility:

Soluble in oil & alcohol, Insoluble in water


Country of Origin:

 United Kingdom


Shelf Life:

  24 months from date of manufacture, properly stored


Storage and Use:

Sealed container away from sunlight. Do not freeze. Store at room temperature 66° - 77°F (20° - 25°C).