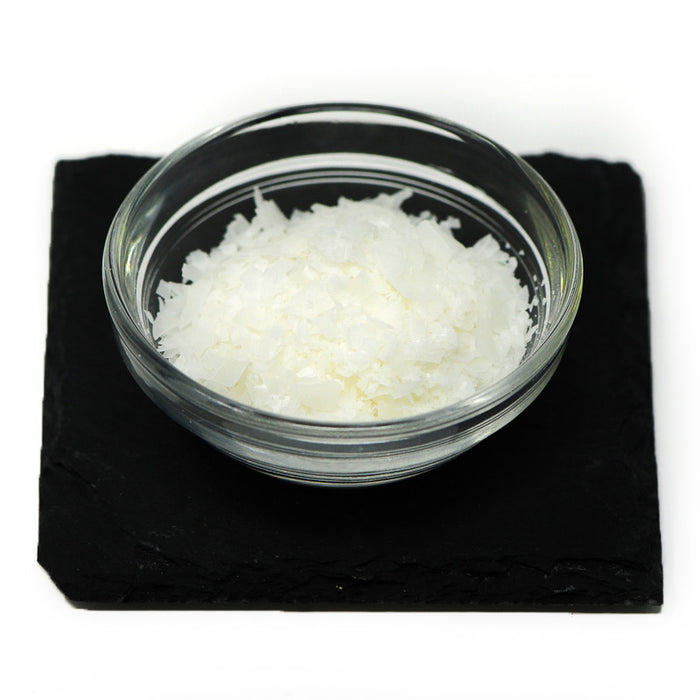 CAS No. 68334-28-1; 8001-25-0
Oliwax® is a multipurpose stabilizing lipid derived from ultra refined pure olive oil. It is a highly lipophilic active emollient with outstanding dermatological behavior while also improving the stability of oil-in-water and water-in-oil emulsions as well as anhydrous systems. Oliwax® exhibits characteristics of excellent spreadability, imparting a very light touch and a gentle skin feel in both hair and skin care products. It provides outstanding moisturizing properties and a unique texture even when used at low dosage levels (1 – 3%). When used as a hair conditioning agent, it improves both the silkiness and overall manageability of the hair. It is delivered safely into the cutaneous mantle. Oliwax® is approved by Ecocert.
Oliwax®has excellent reticulating properties and it is able to deliver active ingredients into the skin. Oliwax® is an excellent moisturizing agent with exceptional spreadability and lubricity, and it leaves a rich velvety non-oily feel on the skin while retarding water loss and enhancing the flexibility and suppleness of the skin.
Oliwax® increases final viscosity without adding stickiness and the whitening effect other common wax systems may add to a formulation.  It adds a very light and silky touch, smooth texture, excellent shine, easy absorption and no greasiness.
Oliwax® has not been tested on animals, and has been determined to be over 90% biodegradable by the OECD method.
Features & Benefits
Biodegradable
Bodifying Agent
Dermal Moisture Content Balancing
Emollient
Emulsion Stabilizing Agent
Viscosity Stabilizer
Feel Modification/Enhancement
Hair Cuticle Protection
Moisturizing Agent
Plant Derived / Vegetal Based
Ecocert
Applications
Creams and Lotions
Hair Care Products
Facial Skin Care
Improving Emulsion Stability
Improving Resistance to Rancidity

INCI: Hydrogenated Olive Oil (and) Olive Oil (Olea Europaea) (and) Olive Oil Unsaponifiables
** 20 lb size is boxed and shipped separately from the rest of your order. 
California Prop 65 Statement: The following statement is made in order to comply with the California Safe Drinking Water and Toxic Enforcement Act of 1986. This product is not known to the State of California to cause cancer, birth defects or other reproductive harm.
Suggested  usage rates:
1 to 5%, up to 10%, depending on desired final viscosity
2 - 5% in emulsions
1 - 5% in make-up products as an emollient structuring and oil-gel agent
1 - 5% in hair care products as a conditioning agent
1 - 4% in water-in-oil emulsions as a stabilizing agent
1 - 3% in oil-in-water emulsions as an emollient hydrating, moisturizing, stabilizing agent
1 - 3% in sunscreens for viscosity stabilization
Appearance: Solid, waxy flakes
Odor: Slight, characteristic
Solubility: Soluble in oil
Melt Point: 55°C / 131°F
HLB Value: Not assigned