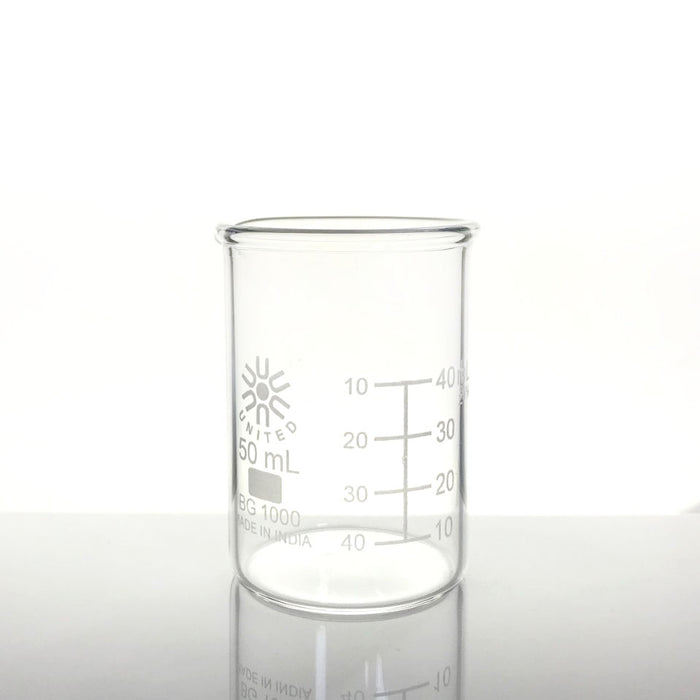 Borosilicate Beaker, 50ml
Corrosive chemicals and high temps won't affect this glass!
Ideal in any lab. With a 50ml capacity (1.7 ounces) and measurements delineated up to 40ml on the glass, this little beaker is perfect for measuring very small quantities of essential and fragrance oils, or other ingredients.  Impact resistant, but will break under rough impact and will be just as sharp as regular glass. Do not boil dry; it may cause stress to the glass. These beakers are flameproof, microwave, oven, and dishwasher safe.