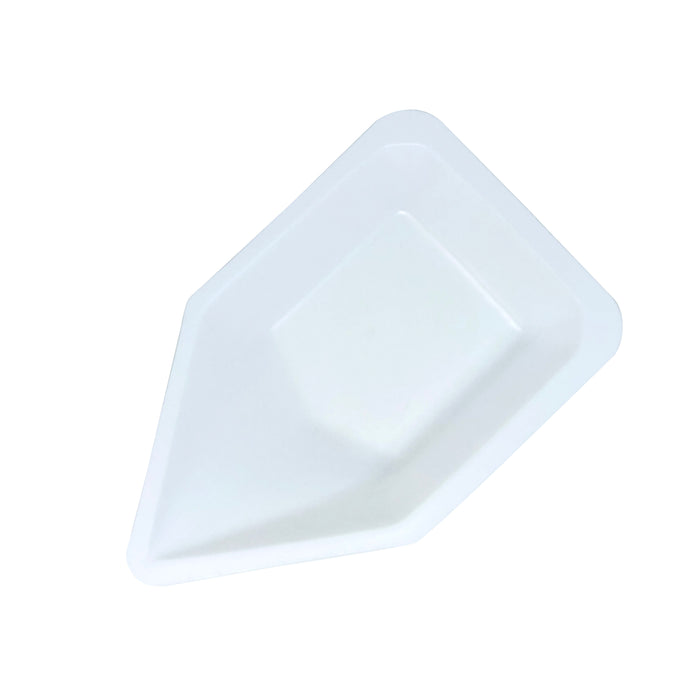 Weigh Canoes, Anti-static
Anti-static properties built in! Anti-static Weighing Canoes are made with 10 to 9th Ohm/square resistivity - the ideal dissipative range. Made of virgin polystyrene, they have a smooth surface and rounded corners providing easy removal of powdered and granular samples. The canoe shape makes pouring of liquids especially easy. Biologically inert, resistant to dilute acids, alcohol and bases and able to withstand temperatures to 140F, these weighing dishes are ideal for handling both liquids and solids. Designed to be disposable but they can easily be washed and reused many times.
Now in two sizes: 
Medium: 2 7/8" W x 4 3/4" L x 3/4" D
Large: 4 3/4" W x 7 3/4" L x 1" D
Packed in quantities of 15.