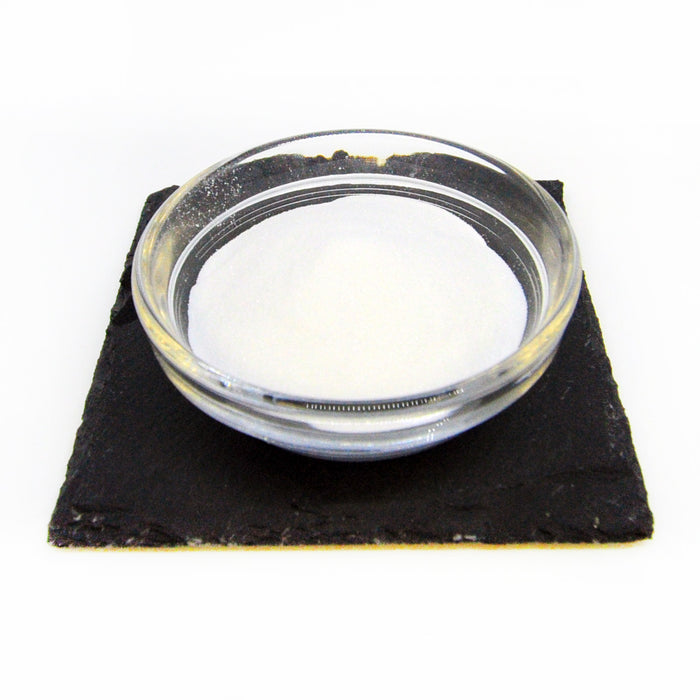 Aluminum Oxide, Dermabrasion Crystals
CAS No. 1333-84-2
Dermabrasion Crystals are made of high purity (99.6%) white aluminum oxide. Dermabrasion crystals are used by professionals in microdermabrasion equipment, but can easily be added to creams and cleansers to create milder exfoliating products for home use. For this use, we offer a 120 size grit which feels like fine grains of sand when added to creams.
Microdermabrasion crystals can be useful in creating skin-sloughing formulations to safely eliminate dead cells located in the epidermis and enhance cell renewal at the superficial skin surface.
Warning: Being too aggressive with microdermabrasion creams can result in red or raw skin. Use caution, and avoid AHAs or retinoids on reddened skin.
INCI: Alumina
California Prop 65 Statement: The following statement is made in order to comply with the California Safe Drinking Water and Toxic Enforcement Act of 1986. This product contains trace impurities of titanium dioxide, which is known to the State of California to cause cancer, birth defects or other reproductive harm.
Aluminum Oxide Dermabrasion Crystals Specification Sheet - Coming Soon!
Aluminum Oxide Dermabrasion Crystals SDS - Coming Soon!
Usage Rate: 1 - 10%
Appearance: Fine white crystalline powder
Grit/Sieve Size: 120 grit (102 microns)