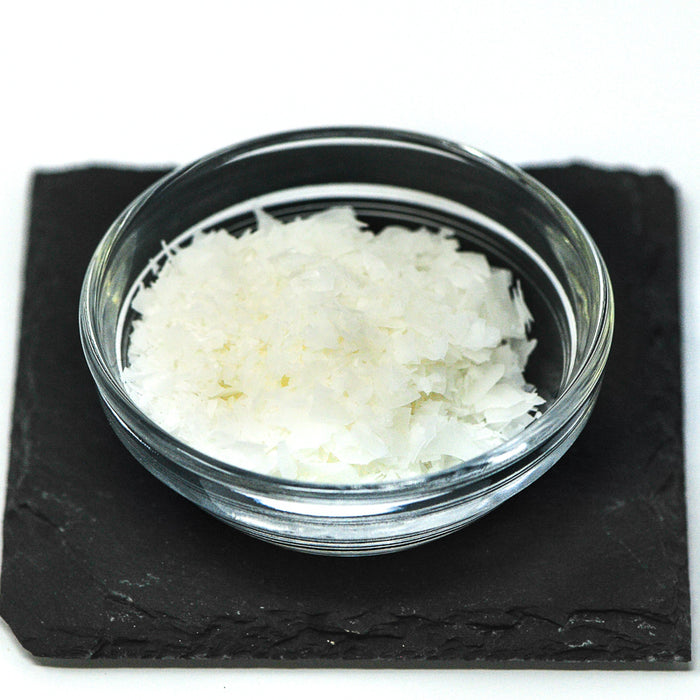 CAS#: 11099-07-03, 8005-44-5, 25383-99-7
ECOMulse ingredients are approved for use in Certified Organic products. 
ECOMulse is a natural source, self-emulsifier for oil in water emulsions.   It contains no ethoxylated ingredients. This system is based on acyl lactylates, which are conditioning to both hair and skin. The anionic lactylates are produced by a reaction between the acyl group of fatty acids and lactic acid. Lactic acid and fatty acids are natural moisturizing factor (NMF) constituents that are found in the skin. The lactylates are excellent viscosity enhancers, stabilizers, and conditioners. ECOMulse™ is a complete, balanced and highly desirable emulsification system. When used in lotions and creams, it will provide a soft, conditioned, talc-like feel to .  Note, because this is based on anionic lactylates, it does not conform to the HLB system for non-ionic surfactants and no HLB number has been determined by the manufacturer.  EcoMulse is manufactured using raw materials that are GMO-free.
Compositional Breakdown
Glyceryl Stearate                       55-65%
Cetearyl Alcohol                        20-30%
Sodium Stearoyl Lactylate      10-20%

INCI: Glyceryl Stearate (and) Cetearyl Alcohol (and) Sodium Stearoyl Lactylate
This raw material can be used in the formulation of cosmetics certified according to the ecological and organic standards of Ecocert, France. The manufacturer's certification can be sent on request.
** size may be boxed and shipped separately from the balance of an order. Estimated shipping can be determined by placing the item in the cart on its own.
California Prop 65 Statement: The following statement is made in order to comply with the California Safe Drinking Water and Toxic Enforcement Act of 1986. This product is not known to the State of California to cause cancer, birth defects or other reproductive harm.
ECOMulse should be added to the hot oil phase and used in formulation with an intended final pH of 5 - 7.5.  Acidic ingredients should be added after the emulsion has formed, at cool down and the pH of the finished product adjusted, if needed, to a final pH of 5 - 7.5 to  a stable emulsion. Suitable for formulations with oil phase up to 25%.
Recommended Use Rate: 2-10%, typically about 8%
Appearance: Off-white flakes
HLB: Not determined by manufacturer.
Recommended product pH: 5 - 7.5
Country of Origin: United States
Try out these formulations using this product:
Babassu & Calendula Hydrating Hand & Body Lotion