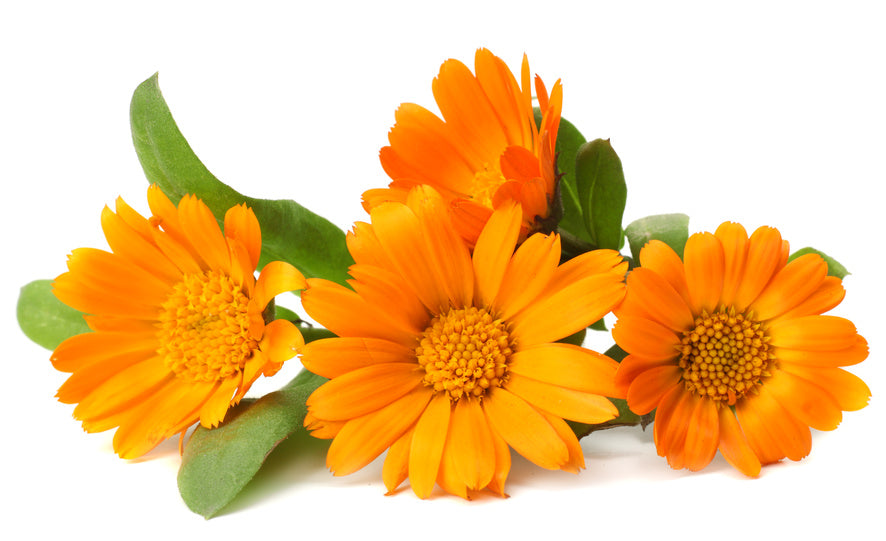 Our Calendula Hydrosol is a product of the steam distillation of calendula flowers.  It has a delicate, refreshing, soothing fragrance with subtle floral notes.
Calendula Hydrosol can be used as a rejuvenating facial toner, or added to many other topical skincare products such as creams, salves and compresses. Calendula, when used in skincare applications, is said to relieve skin irritations and soothe pain or irritation caused by skin conditions.
Calendula Hydrosol is preserved with Leucidal Liquid SF, a mild, natural preservative. Although preserved with a natural preservative, it is for external use only.
INCI: Calendula Officinalis (Calendula) Water
California Prop 65 Statement: The following statement is made in order to comply with the California Safe Drinking Water and Toxic Enforcement Act of 1986. This product is not known to the State of California to cause cancer, birth defects or other reproductive harm.
Parts Distilled: Flowers
Extraction Method: Steam Distilled
Recommended Usage Rate: Up to 100%
Appearance: Clear, water-like liquid
Solubility: Soluble in water
Preservative: Leucidal Liquid SF - 2%
Storage: Room temperature. Refrigeration recommended after opening. Protect from microbial contamination.