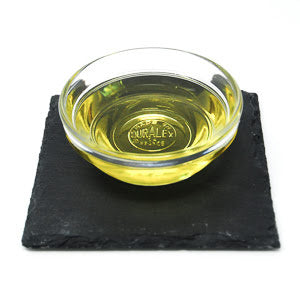 CAS # 90082-21-6
Prickly Pear Seed Oil, also known as Barbary Fig Oil or Nopal Oil, is cold-pressed from the seeds of the Prickly Pear plant (Cactus Pear). The oil is then fine filtered to remove sediment, leaving cosmeceutical bioactives like vitamins A, E and K, phytosterols, polyphenols, antioxidants and beneficial fatty acids. 
The high concentration of Vitamin E helps to promote skin healing and smoother skin, while Vitamin K and Linoleic acid improve skin tone and brighten complexion. 
Prickly Pear Seed Oil contains naturally occurring antioxidants that act as free radical scavengers to combat signs of aging and repair UV damage. Prickly Pear Seed Oil is also known to have anti-inflammatory properties and has a low comedogenic rating, providing skin hydration without clogging the pores.
In hair care, Prickly Pear Seed Oil adds shine and moisturization to the hair cuticle. 
INCI: Opuntia Ficus Indica (Prickly Pear) Seed Oil

California Prop 65 Statement: The following statement is made in order to comply with the California Safe Drinking Water and Toxic Enforcement Act of 1986. This product is not known to the State of California to cause cancer, birth defects or other reproductive harm. Additionally, exposure to a naturally occurring chemical in Natural Food Sources is exempt from reporting in accordance with Title 27, § 25501.
Typical Usage Rate:
 5-15%, up to 100%
Appearance:
Pale yellow to greenish yellow colored liquid
Odor:
Characteristic nutty odor reminiscent of hay
Extraction Method:
 Cold-pressed