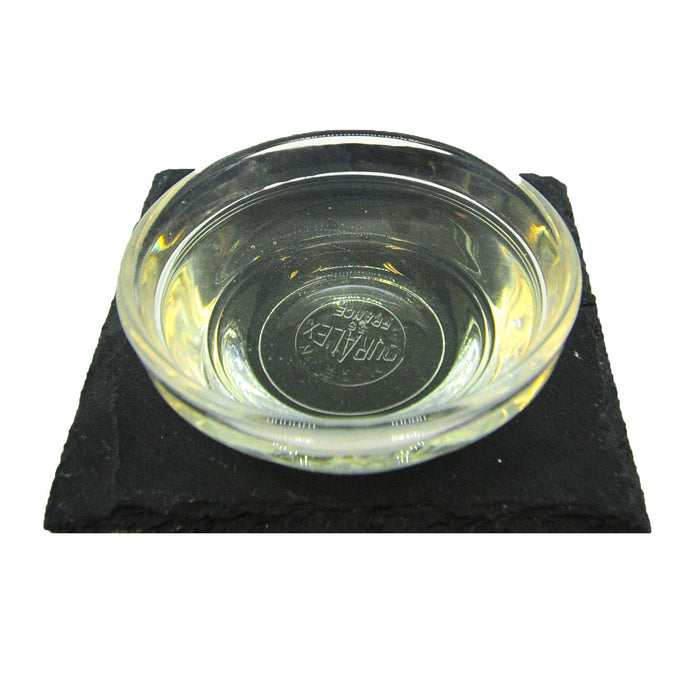 Euxyl® K 903

is a liquid cosmetic preservative for use in leave-on and rinse-off cosmetic products, and also in wet wipes. 

Euxyl® K 903

was developed for use in cosmetic formulations with a skin-friendly pH value up to 6.  According to Schulke, the manufacturer,

Euxyl® K 903

is particularly effective in nonionic systems.

Euxyl® K 903 is a complete preservative system with a broad, balanced spectrum of efficacy against both Gram-positive and Gram-negative bacteria, yeast and mold.  It is a typically biostatic product with the biocidal properties necessary for practical use. It is paraben free and formaldehyde free.
The combination of benzyl alcohol with organic acids in Euxyl® K 903 is an extremely effective preservative, yet gentle enough for eye-area products where the reduction of sting potential is important. Euxyl® K 903 is also an excellent choice for use in baby wipes and other products, where gentleness to the skin is required.
The natural tocopherol in Euxyl® K 903 is GMO-free and complies with the criteria of NATRUE and COSMOS (including Ecocert) for natural products.
The efficacy of the organic acids in Euxyl® K 903 depends on the pH-value. The efficiency is increased by reducing the pH-value.  Only the free organic acids are biocidal active.  The dissociated organic acids are completely ineffective.
As always, good production hygiene, as well as the use of raw materials with low microorganism levels as a result of correct raw material control are, of course, vital prerequisites for the production of microbiologically faultless finished products.
Applications
Euxyl® K 903 is recommended for use in multiple personal care products including shower gels, shampoos, body washes, creams, lotions, and wet wipes.  It is not suitable for anhydrous products.  Due to the presence of the organic acids in the system, Euxyl® K 903 offers broad spectrum protection against bacteria, yeast, and mold and is effective in applications where the pH is not above 6.0.
Euxyl® K 903 contains:
Benzyl Alcohol            78.0 - 84.0%
Benzoic Acid              11.0 - 13.0%
Dehydroacetic Acid     6.5 -   7.5%
While Euxyl® K 903 is classified as a "mild" preservative as formulated, the raw material should be handled with care as the full strength preservative causes severe eye irritation and may cause tissue damage.  Read the MSDS before use and follow recommended guidelines for handling, including Safety Goggles!
INCI: Benzyl Alcohol (and) Benzoic Acid (and) Dehydroacetic Acid (and) Tocopherol
Shipping Information: HS Code 2909491500
California Prop 65 Statement: The following statement is made in order to comply with the California Safe Drinking Water and Toxic Enforcement Act of 1986. This product is not known to the State of California to cause cancer, birth defects or other reproductive harm.
Euxyl® K 903 

is fully effective both in anionic as well as cationic and non-ionic systems

Euxyl® K 903

 

offers good head space protection in packaging

Euxyl® K 903 

has limited solubility in water. 100g of water at 20°C will dissolve 1.2g of

 

Euxyl® K 903

.


Euxyl® K 903

 

exhibits no interaction with sulphite ions.

Euxyl® K 903

, in the presence of iron ions, e.g. from mineral thickeners,  yellow discoloration of a formulas was observed.
The recommended pH range for formulations is between pH 3 - 6.  Efficacy is increased by reducing the pH value of the final formulation. We recommend a pH of 5.0 or 5.5 or lower.
Prolonged heating periods greater than 176°F/80°C should be avoided.  It is advantageous to add

 

Euxyl® K 903

 

in the cooling phase, e.g. with the fragrance, at less than 104°F/40°C.
Recommended use levels: 0.4% - 1.2%.
Appearance: Light yellow to dark yellow liquid (can vary batch to batch)
Solubility: Euxyl® K 903 has limited solubility in water. 100 g of water at 20°C dissolve 1.2 g of Euxyl® K 903. In polar solvents, such as 1,2-propylene glycol, propanol or acetone, Euxyl® K 903 is readily soluble. In polyalcohols, such as glycerol and sorbitol, Euxyl® K 903 is moderately soluble. In aliphates with hydrophilic groups, such as 2-octyldecanol and isopropyl myristate, Euxyl® K 903 has limited solubility. It is slightly soluble in pure aliphatic solvents.
pH as supplied: 3.0 - 4.0 (10g/L @20°C/68°F)
Country of Origin: Germany
Density:  1.067--1.079 g/mL at @20°C/68°F
Storage: Store in a cool dry place out of direct sunlight. Should be stored at a temperature between 8-25°C (46 - 77°F)
Try out these formulations using this product: