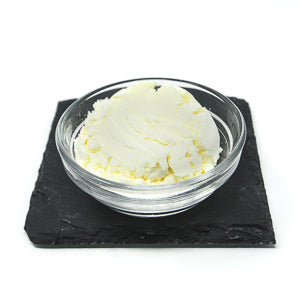 Nationally recognized and trusted premium name brand goat milk powder. This is a full fat, ultrapasteurized, spray dried goat milk powder that contains no preservatives. An abundance of beta-casein, vitamins and minerals nourish and help hydrate dry skin. It is ideal for creating goat milk soaps, lotions and milk bath powders. Since our packaging does not meet FDA requirements for human consumption, this product is for external use only.
INCI: Goat Milk Powder


California Prop 65 Statement: The following statement is made in order to comply with the California Safe Drinking Water and Toxic Enforcement Act of 1986. This product is not known to the State of California to cause cancer, birth defects or other reproductive harm. Additionally, exposure to a naturally occurring chemical in Natural Food Sources is exempt from reporting in accordance with Title 27, § 25501.
Shelf Life: 12 months from the date of manufacture 
Usage Rate: 1 - 100%
Reconstitution Rate: 8 parts water to 1 part goat milk powder, by weight
Try out these formulations using this ingredient:
Goatmilk, Lavender and Oatmeal Tub Teas