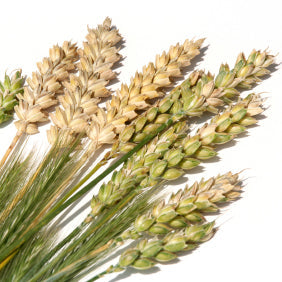 Hydrolyzed Wheat Protein, 10kg Bulk
This bulk package pricing is in lieu of Customer Rewards Points accrual or other discounts.  While this may be in stock, often it is a special order with a 10-12 day lead time.  Check with us prior to ordering if you have questions about stock availability. Lead time subject to change. 
CAS No. 70084-87-6; 7732-18-5 (Water)
Naturally derived, our Hydrolyzed Wheat Protein is a cosmetic grade, wheat protein hydrolyzate from natural renewable sources. It constitutes a unique hydrating complex offering a combination of moisture-balancing and film-forming properties that work synergistically to give hair better body and control, increased shine and highlights.  Its anti-irritant and protective properties give skin a smoother, softer feel. Its film forming benefits help maintain an optimum moisture balance in the skin and hair.  An exceptional ingredient to add moisturization to lotions, creams and facial serums, it is also an excellent addition to shampoos, conditioners and body washes. 
The preservative system used for this product is paraben-free and ECOCert approved for use in Certified Organic products.
INCI: Hydrolyzed Wheat Protein
California Prop 65 Statement: The following statement is made in order to comply with the California Safe Drinking Water and Toxic Enforcement Act of 1986. This product is not known to the State of California to cause cancer, birth defects or other reproductive harm.
Recommended Usage Level: 1-5%
Appearance:

Clear, amber liquid


Odor:

Characteristic of hydrolyzed proteins, mild


Solubility:

Soluble in water 
Molecular Weight: < 3500 Daltons
Try These Formulations Using This Product: