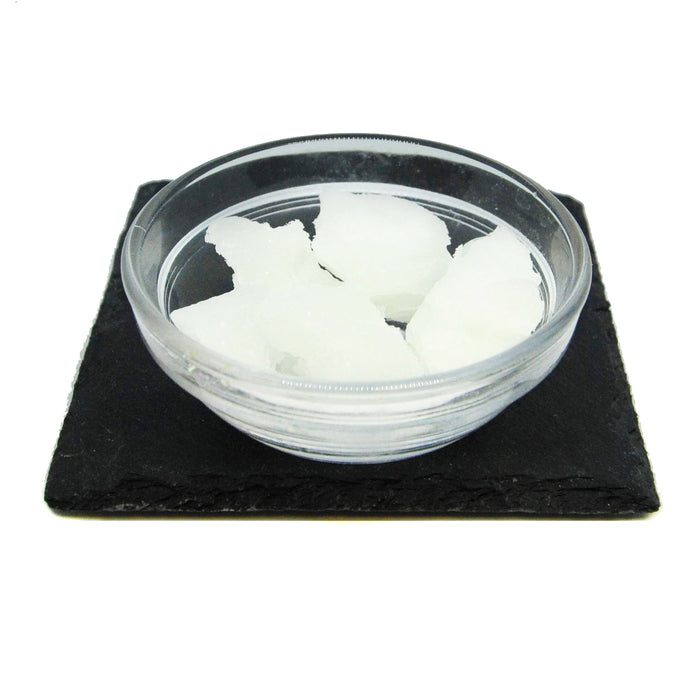 CAS#: 13945-76-1
Lauryl Laurate is a low molecular weight natural wax-like ester that is compatible with most cosmetic ingredients.  It is made from a mixture of coconut and palm oils (RSPO certified sustainable). It is made by Koster Keunen and is certified by the Natural Products Association (NPA) and accepted by the strictest guidelines in the natural community.
Lauryl Laurate  is a solid, fast melting ester that will give a dry and powdery feel on the skin and when combined with other oils and esters it will help to "de-grease" formulations while still providing slip. When a formula containing it touches the skin, this ester melts giving instant glide.  Consider using in place of Isopropyl Myristate (IPM) in formulations where an "All Natural" claim is desired.
Lauryl Laurate can be used as a natural replacement for light weight silicones.
It is useful in the development of natural cosmetics and personal care products. 
Properties
Vegetable derived
Suitable for Natural Cosmetics
Gluten-free
Vegan compliant
Non-GMO
Natural Products Association certified
Applications
Lip balms
Lipstick
Lotion bars
Hair pomade
Ointments and salves
Mascaras
Creams and lotions
Compatibility
Lauryl Laurate is compatible with most vegetable and mineral waxes, as well as vegetable oils, mineral oils and petrolatums.
INCI:  Lauryl Laurate

*This product has a melting point of 23°- 30°C (73° - 86°F). Please keep this in mind when your order is shipping to warmer climates, as there is the potential for the item to melt in transit and leak from the packaging. If this happens, the product will solidify once in a cooler temperature.
California Prop 65 Statement: The following statement is made in order to comply with the California Safe Drinking Water and Toxic Enforcement Act of 1986. This product is not known to the State of California to cause cancer, birth defects or other reproductive harm.
Typical Use Rates:  1 - 5%, safe up to 100%
Appearance: Solid Off White to Light Yellow Wax
Odor: Wax-like
Melting Point: 23°- 30°C (73° - 86°F)
Saponification Value: 130 - 150
Ester Value: 144.1
Manufacturer:  Koster Keunen
Shelf Life: Retest 2 years from date of manufacture
Country of Origin:  USA