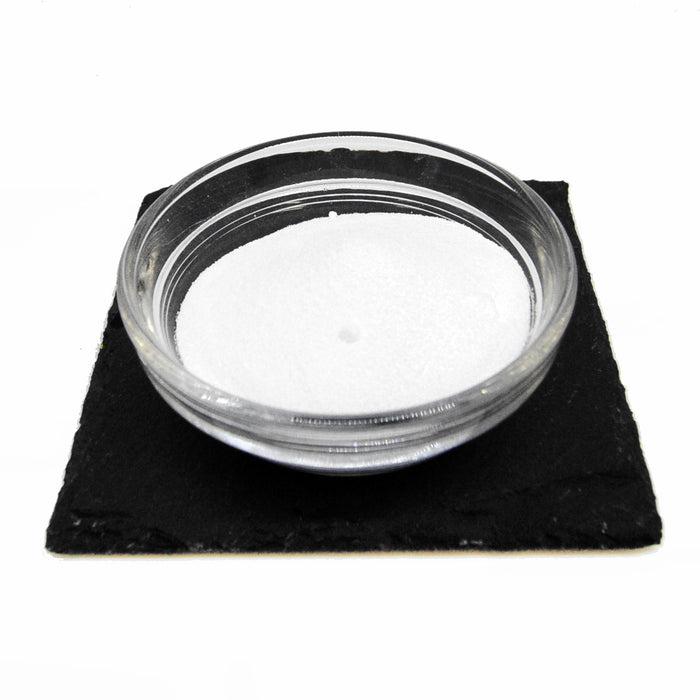 CAS No: 0027925-07-1
Penstia™ Powder is a novel polymer that imparts a silky, creamy, cushiony feel to cosmetic formulations. Their porous spheres allow for high oil loading, which is useful for active entrapment, stabilization and sebum absorption. The particles 'roll' rather than 'drag', adding exceptional slip to any formulation. The chemical composition gives it dry binding properties and also allows it to be used in both water and oil phases, resulting in improved formula stability and reduced tackiness.
Penstia™ Powder polymer spheres can be used in the oil or water phase of a product to increase stability, reduce tackiness, and add slip with a silky, creamy skin feel. Penstia™ Powder has a synergistic effect with silicones and esters to increase thickening in products, and can be used to absorb sebum and deliver active ingredients. Penstia™ Powder can be used in mild cleansing products at up to 3% for gentle sebum absorption. It can be added to make-up products to increase slip and glide as well as sebum absorption.
Key benefits:
Adds exceptional slip to emulsions
Offers a silky, creamy skin feel
Absorbs sebum in make-up or cleansing products
Delivers active ingredients to skin
Applications
Make Up (Foundation, Powders, Eye Shadow, Lipstick)
Emulsion Products (Skin Care, Hair Care, Sun Care)


INCI: Adipic Acid/Neopentyl Glycol Crosspolymer
California Prop 65 Statement: The following statement is made in order to comply with the California Safe Drinking Water and Toxic Enforcement Act of 1986. This product is not known to the State of California to cause cancer, birth defects or other reproductive harm.
Use high shear mixing (stick blender) when incorporating

 

Penstia™ Powder

 

into lotions and creams.
For powder formulations, formulate in the same manner as conventional cosmetic powders

Penstia™ Powder

 

has a synergistic effect with cyclic and linear silicones and low polar organic esters causing increased thickening. Wetting and mixing the product with these materials under rapid mixing will break up agglomerates and disperse the product.
If used in a product that also contains xanthan gum, gum arabic, or carbomers in the water phase, disperse those first, then add the

 

Penstia™ Powder

.

 
Usage Rate: 3 - 5%
Appearance: White powder with agglomeration


Try Out These Formulations Using This Ingredient: