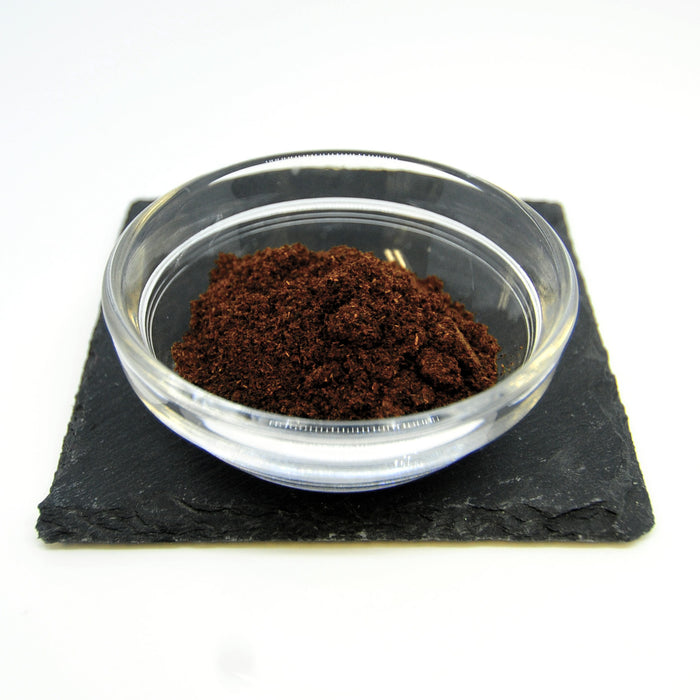 Vanilla Bean Specks are created by grinding vanilla bean pods after the fragrant vanilla oleoresin has been extracted. The pods are dried, ground and sifted to create a rich brown fiber perfect for use in gentle exfoliant products. Our Vanilla Bean Specks have a pleasant, faint vanilla scent.

INCI: Vanilla Planifolia Fruit
California Prop 65 Statement: The following statement is made in order to comply with the California Safe Drinking Water and Toxic Enforcement Act of 1986. This product is not known to the State of California to cause cancer, birth defects or other reproductive harm. Additionally, exposure to a naturally occurring chemical in Natural Food Sources is exempt from reporting in accordance with Title 27, § 25501.
Usage Rate: 1 - 80%
Appearance: Dark brown fine powder