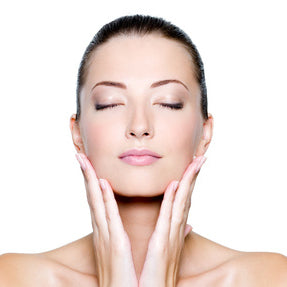 CAS: 100403-19-8, 13552-11-9, 80356-14-5, 13557-75-0, 600-07-7, 11138-66-2.
Ceramide Complex is a multi-lamellar system of vegetable-derived, semi-synthetic ceramides, cholesterol, free fatty acids and phytosphingosine.  Identical to lipids found in the skin, it has been concentrated and formulated into a system to provide enhanced skin moisturization and protection. 
Ceramide Complex restores the protective barrier function of the skin and offers enhanced delivery and exchange of skin lipids.  Ceramide Complex is especially suitable for dry skin, aging skin and sensitive skin.
This product contributes to the production of certified sustainable palm oil, according to the rules set out by RSPO Supply Chain Mass Balance (MB).
INCI: Ceramide NP (and) Ceramide AP (and) Ceramide EOP (and) Phytosphingosine (and) Cholesterol (and) Sodium Lauroyl Lactylate (and) Carbomer (and) Xanthan Gum
Do not directly apply onto your skin. This product should be added to a formulation at the recommended usage rate.
Disclaimer
Statements contained herein have not been evaluated by the Food and Drug Administration. This product is not intended to diagnose, treat and cure or prevent disease. Always consult with your professional skin care provider.
California Prop 65 Statement: The following statement is made in order to comply with the California Safe Drinking Water and Toxic Enforcement Act of 1986. This product is not known to the State of California to cause cancer, birth defects or other reproductive harm.
Formulation Guidelines
Add to the water phase of formulations, can be heated to 80°C (176°F)
May lower viscosity when added to existing creams or lotions
Contains an anionic surfactant as a liposome builder
Cationic emulsions should be avoided due to possible interference with liposome structure
Recommended Usage Rate: 3-5%
Appearance: Viscous liquid
Active Matter: 2.5%
Preservative: Phenoxyethanol and Ethylhexylglycerin
Long Term Storage: Recommended at 10 - 15°C (32 - 59°F)
Shelf Life of Raw Material: 12 months, stored under refrigeration