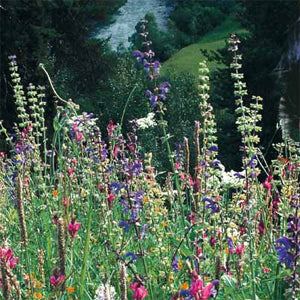 Please note: This product cannot be shipped to the European Union (EU) or United Kingdom (UK). If the provided shipping address is located in the noted regions above, shipping methods will not appear if this item is in your cart.
Alpaflor® Gigawhite™ is an Eco-Cert approved skin lightener developed from Alpine plants by DSM.  Alpaflor® Gigawhite™ can brighten and even skin tone as well as reduce the color intensity of age spots.
Functions

Skin-lightening activity
Reduction of age spots color intensity
Evening of skin tone
Cosmetic Applications
All types of skin lightening activity
Reduction of age spots color intensity
Evening of skin tone
Raw material is certified by Ecocert Greenlife, according to the ECOcert Standard for Natural and Organic Cosmetics:
Ingredients:  99.90% Natural Origin; 29.37% Organic Origin
This is a cosmetic raw material and is meant for external use only in cosmetic formulations.  As with all of our materials, it should not be taken internally.
INCI: Water, Glycerin, Alcohol, Malva Sylvestris (Mallow) Extract, Mentha Piperita (Peppermint) Leaf Extract, Primula Veris Extract, Alchemilla Vulgaris Extract, Veronica Officinalis Extract, Melissa Officinalis Leaf Extract, Achillea Millefolium Extract
Disclaimer
Statements contained herein have not been evaluated by the Food and Drug Administration. These products are not intended to diagnose, treat and cure or prevent disease. Always consult with your professional skin care provider.
California Prop 65 Statement: The following statement is made in order to comply with the California Safe Drinking Water and Toxic Enforcement Act of 1986. This product is not known to the State of California to cause cancer, birth defects or other reproductive harm.
Formulation Guidelines
Water soluble
Should be incorporated into cosmetic formulation at temperature below 60°C (140°F)
Stable within a pH range of 3.0 - 6.5
Compatible with ethanol in concentrations up to 50%
Typical Usage Rate:
3 - 5%
Appearance:
Clear, amber colored liquid 
Solubility:

Soluble in water


pH as supplied:

5.5 - 6.5



Raw material preserved with:

None - glycerin and alcohol retard spoilage


Country of Origin:

Switzerland


Storage:

Protected from direct light and humidity at a temperature of 59°-77°F (15°-25°C)


Shelf life:

3 years from the date of manufacture