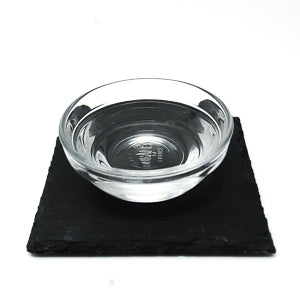 A Glycoprotein from the Antarctic Sea with cryoprotective, restructuring and antiwrinkle properties.
During the Antarctic summer of 1988, a Spanish scientific expedition collected mud samples from the inlet Admiralty Bay, on King George Island, Antarctica. A new bacterial strain, Pseudoalteromonas Antarctica, was isolated from these samples and characterized. During growth, the bacteria produced an extracellular material, an exopolymer of glycoproteins believed to help the bacteria retain water, adhere to surfaces, and withstand the extreme cold.
Its protective function in nature has been applied in cosmetics by the scientists at Lipotec to regenerate and protect the skin.
In nature, Antarcticine® has the function of protecting the bacteria against harsh conditions. In cosmetics, Antarcticine® maintains its natural bioprotective properties and promotes keratinocyte growth and fibroblast adhesion for a skin regenerating effect and enhanced wound healing.
Benefits of Antarcticine®
Helps the skin retain water, preventing cutaneous dryness
Presents a cryoprotective effect due to its ability to modify the morphology of ice crystals
Stimulates fibroblast adhesion and keratinocyte growth, regenerating tissues and enabling a faster healing of wounds
Increased collagen type I and IV, as well as elastin, resulting in a restructured skin and a reduction in wrinkles
Reduces the depth of wrinkles, especially on the forehead and around the eyes

INCI: Water, Pseudoalteromonas Ferment Extract, Salicylic Acid, Sodium Hydroxide
Important Note:  Antarcticine® is a registered trademark of Lipotec and it cannot be referenced in your marketing literature without a signed Trademark Agreement with Lipotec.
Do not directly apply onto your skin. This product should be added to a formulation at the recommended usage rate.
Shipping Information: HS Code 3504001000
Disclaimer
Statements contained herein have not been evaluated by the Food and Drug Administration. This product is not intended to diagnose, treat and cure or prevent disease. Always consult with your professional skin care provider.
California Prop 65 Statement: The following statement is made in order to comply with the California Safe Drinking Water and Toxic Enforcement Act of 1986. This product is not known to the State of California to cause cancer, birth defects or other reproductive harm.
This version of Antarcticine is the paraben-free, Ecocert-approved version preserved with Salicylic Acid.
To request technical documentation, please contact Lotioncrafter at support@lotioncrafter.com  
Incorporation: Add at the end of the emulsion, at cool down, below 40°C (104°F).  Stable over a pH range from 3.0 to 7.5.  When preparing a gel, it should be added to the water phase.
Recommended Usage Rate: 3 -5%
Appearance: Water-like liquid, odorless solution contain 25% of active ingredient.
Manufacturer: Lipotec
Preserved with: Salicylic Acid (paraben-free and Ecocert-approved version)
Country of Origin: Spain
Long Term Storage: In a clean, cool and dark place. Best kept in the refrigerator. In rare cases, refrigerated storage can cause precipitation of the preservative. This does not affect the integrity of the product.
Shelf Life: 2 years from the date of manufacture
Try Out These Formulations Using this Product: