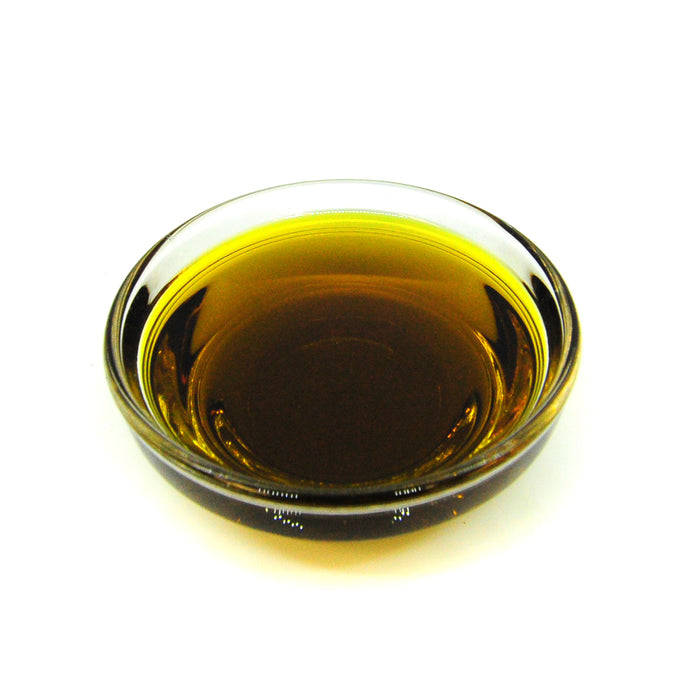 Avocado Oil, UNREFINED, Cold Pressed
CAS No. 8024-32-6 
Avocado grows in tropical and subtropical countries between 40°N and 40°S, particularly California, Florida, Israel, New Zealand and South Africa. Like the olive and palm, the lipids are concentrated in the fruit pulp, from which it can be pressed.  Our newest Avocado Oil Unrefined is cold-pressed from the fruit of the Persea gratissima (avocado).  After pressing, the oil is extracted via centrifuge.  It it unrefined, leaving it with a dark green color with the subtle aroma of avocado. 
With excellent penetrating qualities and good spreadability on the skin, it adds moisturizing benefits to creams, lotions and bar soaps.  Additionally, it exhibits low comedogenicity on the skin, making it an exceptional oil for facial products. 
INCI: Persea Gratissima (Avocado) Fruit Oil
California Prop 65 Statement: The following statement is made in order to comply with the California Safe Drinking Water and Toxic Enforcement Act of 1986. This product is not known to the State of California to cause cancer, birth defects or other reproductive harm.
Usage Rate: 1 - 100%, typically 5 - 10%
Appearance: Green, oily liquid
Extraction Method: Cold Expeller Pressed, Filtered
Required HLB: 7*
Storage: Our Avocado Oil Unrefined is packed under a layer of inert argon gas to protect it from oxidation and can be stored at ambient temperature. While not required, we recommend refrigeration after opening for long term storage.