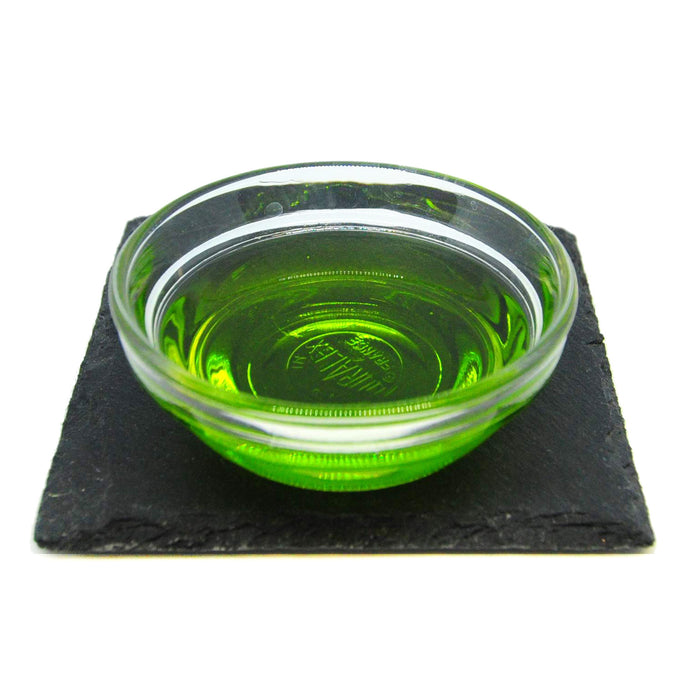 Blueberry Seed Oil, cold pressed from blueberry seeds, is a potent source of tocopherols, carotenoids and natural antioxidants. It is high in essential Omega 3 fatty acids, containing a high percentage of alpha linolenic acid.
Like other berry seed oils, with its free radical scavenging properties, Blueberry Seed Oil is ideally suited for use in facial serums, lip balms, and eye creams.
Our blueberry seed oil is cold pressed from the high bush blueberry (Vaccinium corymbosum).  It is then cold filtered.  It is not refined, deodorized, decolorized or otherwise treated.
INCI: Vaccinium Corymbosum (Blueberry) Seed Oil

California Prop 65 Statement: The following statement is made in order to comply with the California Safe Drinking Water and Toxic Enforcement Act of 1986. This product is not known to the State of California to cause cancer, birth defects or other reproductive harm. Additionally, exposure to a naturally occurring chemical in Natural Food Sources is exempt from reporting in accordance with Title 27, § 25501.
Typical Usage Rate: 1 - 5%, up to 100%
Appearance: Light to dark green oil with mild aroma
Extraction Method: Cold pressed, cold filtered
Country of Origin: USA
Suggested Required HLB: 7


Try out these formulations using this product: