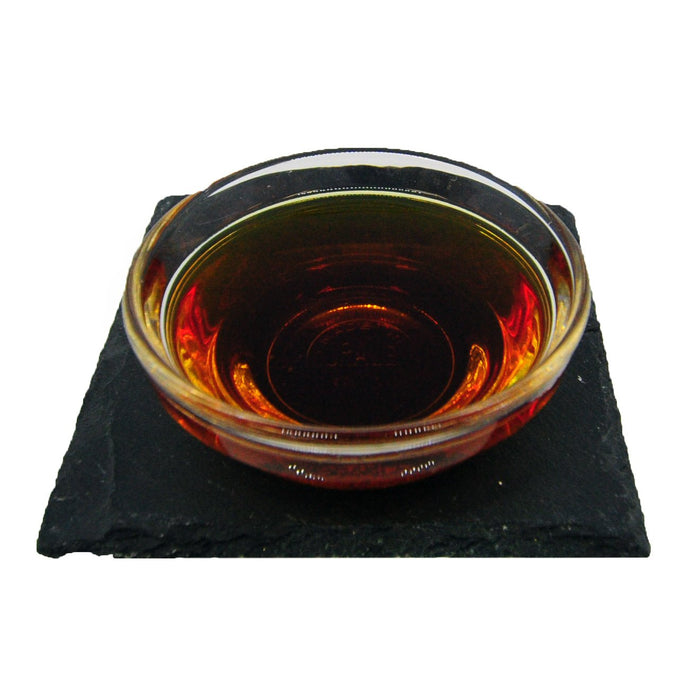 CAS: 394239-67-9
Buriti or Aguaje Oil is sustainably produced and cold-pressed from the Mauritia flexuosa trees that grow in the swamp regions of South America. Buriti Oil is thought to have calming, soothing and reviving properties and is rich in unsaturated fatty acids. The oil contains naturally occurring Vitamin E and is the richest source of natural beta-carotene (Vitamin A) found in nature - five times higher than Carrot Root Oil. When Vitamin A is applied topically to the skin, it converts to an active form of Retinol. Retinol has been shown to boost collagen production, and cell turnover, as well as fade pigmentation.
The rich combination of naturally occurring Omega fatty acids (with especially high oleic content) makes Buriti Oil a superior emollient that helps rebuild, moisturize and rehydrate skin cells, strengthen hair and acts as an antioxidant on the skin. 
INCI: Mauritia Flexuosa (Buriti) Fruit Oil

California Prop 65 Statement: The following statement is made in order to comply with the California Safe Drinking Water and Toxic Enforcement Act of 1986. This product is not known to the State of California to cause cancer, birth defects or other reproductive harm. Additionally, exposure to a naturally occurring chemical in Natural Food Sources is exempt from reporting in accordance with Title 27, § 25501.
Buriti Oil Specification Sheet - Coming Soon!
Typical Usage Rate:
1 - 5%, up to 100%
Appearance:
 Reddish orange colored liquid
Odor:
 Mild characteristic with cinnamon-notes
Extraction Method:
Cold pressed
Country of Origin:
 Brazil
Part Used:
Fruit
Shelf-life:
Two years from the date of manufacture
Solubility:
Soluble in cosmetic esters and fixed oils; insoluble in water