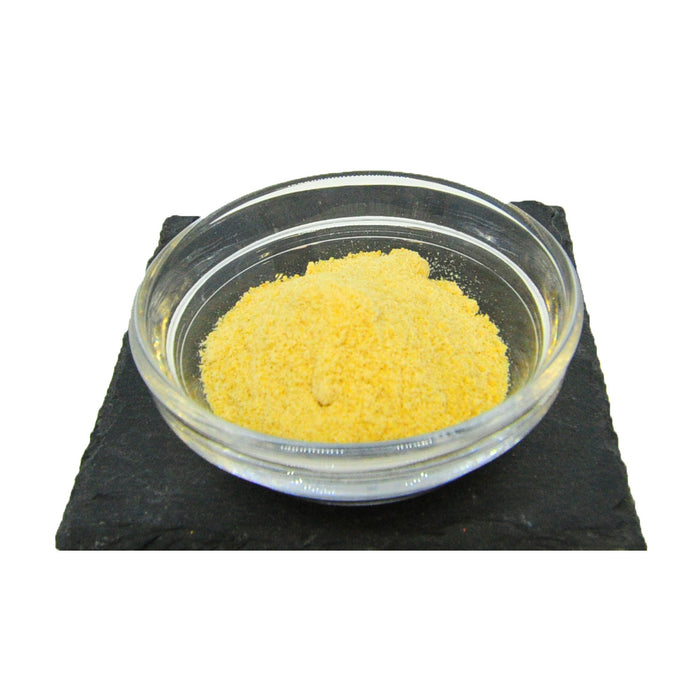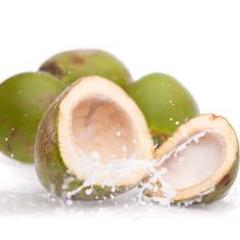 CAS#: 8001-31-8

Coconut Endosperm is coconut water, not to be confused with coconut milk, which is harvested from the flesh of fully developed coconuts. Coconut Endosperm is the liquid endosperm of green coconuts Cocos nucifera. At this stage, these coconuts contain RNA-phosphorus (RNA-P), found to be particularly high in young, green coconuts. It has been freeze dried to a free-flowing powder form using a patented lyophilization process which produces a stable composition retaining the inherent biological activity of its nutrients and growth factors.
Since coconut water solids can support cell growth, coconut water may be used in products to support the growth of human tissues such as hair follicles, as validated in preclinical trials. Coconut water can therefore be used in revitalizing preparations for the care of skin, hair and nails. 100 g of Coconut Endosperm provides 324 mg of Calcium, 3050 mg of potassium, 206 mg of Magnesium, 4.3 mg of iron, 6.4 mg of vitamin C, and about 4.6 g of protein, in addition to natural sugars and fatty acids.
Coconut Endosperm easily disperses in water, blending seamlessly with cosmetic formulations, making it a versatile nutrient pool for use in topical formulations. Given its GRAS status, Coconut Endosperm can be used in lip care products to support hydration and tissue health.
This product is for external use only, and should not be consumed.
INCI: Cocos Nucifera (Coconut) Fruit Juice
Cococin™ is a patented product of Sabinsa Corporation.
California Prop 65 Statement: The following statement is made in order to comply with the California Safe Drinking Water and Toxic Enforcement Act of 1986. This product is not known to the State of California to cause cancer, birth defects or other reproductive harm.
Use Stainless steel vessels for production; avoid contact with iron or copper.
Nonionic and anionic emulsifiers are to be used.
Solubilize in water (soluble up to 1 part Coconut Endosperm to 4 parts water) at 40°C/104°F before adding to emulsion below 40°C/104°F.
Maintain the pH of the formulation slightly acidic, preferably between pH 5.0 - 6.5
Can be gelled using thickeners such as Carbomer, Acrylates copolymer, Lecithin.
Opaque packaging is recommended for th finished product formulation.
Suitable for use in creams and translucent to opaque gels / serums.
Not suitable for use in clear gels / serums / toners.
Suggested Use Levels
Moisturizing and nourishing: 0.5 - 1.5%
Skin rejuvenation: 0.2 - 0.5%
Wound healing: 0.2 - 1.0%
Usage Rate: 0.5 - 1.5%
Appearance: Cream colored crystalline powder
Solubility:  Soluble in Water (1:4 at 40°C/104°F). Forms a milky suspension in water.
Country of Origin: India
Shelf Life: 18-24 months from date of purchase (stored in an air tight container in a cool, dark place). This material is hygroscopic in nature and when it absorbs moisture the color changes from light yellow to amber.