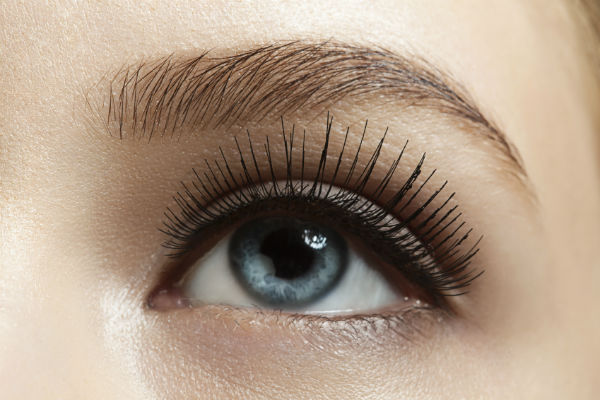 EYEDELINE™ marine ingredient is a new cosmetic active which provides complete care of the eye contour area by reducing fluid extravasation and increasing the degradation of bilirubin.  It also boosts collagen and elastin synthesis and decreases the formation of advanced glycation end products (AGEs), for a brighter and younger look. It is part of Lipotec's new BIOINTEC™ blue biotechnology line of biotechnological ingredients. Isolated from a natually-occuring marine microorganism (E. crustaceum) isolated in Playa Paraiso, Tenerife Island in Spain, it is produced through biotechnology, so there is no harvesting or extracting from nature.
The Science

The look of the eyes transmits beauty and attractiveness and it is essential in interpersonal communication. As we age, the delicate skin around the eyes becomes even thinner and therefore more susceptible to age-related changes. Eye puffiness appears due to liquid retention as a consequence of higher permeability of blood vessels, which when added to bilirubin accumulation (from hemoglobin breakdown) induces vascular pigmentation and therefore dark circles. In addition, the deterioration of skin support proteins, like collagen and elastin, contributes to an increased visibility of such signs, besides the development of wrinkles.
Cosmetic Benefits:
Decreases vascular permeability to ameliorate eyebags and dark circles
Enhances bilirubin degradation to reduce the vascular pigmentation that causes dark coloration under the eyes
Promotes the production of type I collagen and elastin by dermal fibroblasts
Diminishes glycation of collagen to maintain strength and elasticity of the dermis

In vivo

, it improves the appearance of all signs of aging in the eye contour area, including dark circles, puffiness and wrinkles
Applications
EYEDELINE™ marine ingredient can be used in any cosmetic formulation designed for use around the eyes.
INCI: Butylene Glycol, Water, Plankton Extract
Important Note: Eyedeline™ is a trademark of Lipotec and it cannot be referenced in your marketing literature without a signed Trademark Agreement with Lipotec.
Do not directly apply onto your skin. This product should be added to a formulation at the recommended usage rate.
Shipping Information: HS Code 1302190100
Disclaimer
Statements contained herein have not been evaluated by the Food and Drug Administration. This product is not intended to diagnose, treat and cure, or prevent disease. Always consult with your professional skin care provider.
California Prop 65 Statement: The following statement is made in order to comply with the California Safe Drinking Water and Toxic Enforcement Act of 1986. This product is not known to the State of California to cause cancer, birth defects or other reproductive harm.
To request technical documentation, please contact Lotioncrafter at support@lotioncrafter.com
Add in the aqueous phase of the formulation, in the final step of the manufacturing process
In the case of emulsions, add once the emulsion has formed
Insure the temperature of any formulation is less than 40°C (104°F)
pH of the final formulation should be between 4.0 and 7.0
Recommended Usage Rate: 1 - 4%
Appearance:  Colorless to yellow transparent solution
Manufacturer: Lipotec
Active content:  Contains 0.11% plankton extract
Solubility: Soluble in water, alcohols and glycols. 
Country of Origin: Spain
Preserved with: Preservative free
Long Term Storage: Store in a clean, cool and dark place.
Shelf Life: 12 months from date of manufacture