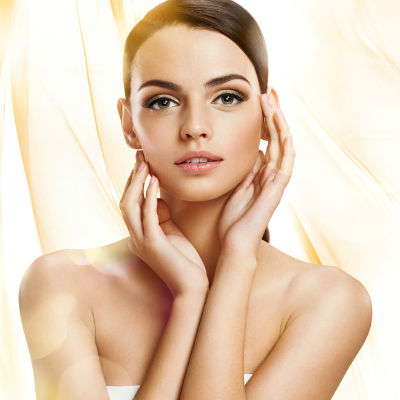 Please note: This product cannot be shipped to the European Union (EU) or United Kingdom (UK). If the provided shipping address is located in the noted regions above, shipping methods will not appear if this item is in your cart.
CAS#: 7732-18-5, 73049-73-7, 86404-04-8, 84390-01-8
Fision® ActiveWhite contains proven ingredients to help reduce melanin formation combined with skin-calming Oat Oligopeptides to help even skin tone for a healthier looking complexion. With a unique combination of ingredients, Fision® ActiveWhite uses a dual approach by soothing skin to quell the inflammatory mediators that lead to upregulation of tyrosinase, while also acting as a tyrosinase inhibitor to reduce melanin production.
Fision® ActiveWhite contains non-GMO Oat Oligopeptides, combined with Ethyl Ascorbic Acid, and Alpha-Arbutin in optimized ratios in an easy to formulate solution proven to lighten the appearance of skin and brighten the complexion in 4 weeks.
Fision® ActiveWhite does not contain any GMO or animal derived ingredients. It is inherently gluten-free. 
INCI: Water, Hydrolyzed Oat Protein, Ethyl Ascorbic Acid, Alpha-Arbutin
Caution: Do not directly apply onto your skin.  This product should be added to a formulation at the recommended usage rate.
California Prop 65 Statement: The following statement is made in order to comply with the California Safe Drinking Water and Toxic Enforcement Act of 1986. This product is not known to the State of California to cause cancer, birth defects or other reproductive harm. 
Add to the final phase of cold process gels
Add to the final phase of emulsions, at cool down, at a temperature below 4 (104°F) after emulsion has formed.
Recommended pH for finished formulation - pH 4.0 -7.0
Can be added to clear formulas
Suggested Usage: 1 - 5%, tested at 5%
Appearance: Light amber to medium brown, clear to slightly hazy liquid, may sediment slightly on aging
Odor: Characteristic, mild sulfury odor
Solubility: Soluble in water
pH as supplied: 3.0 - 5.0
Preserved with: TRIstat E (Benzyl Alcohol, Potassium Sorbate, Sodium Benzoate), Sodium Metabisulfite (antioxidant) at <0.1%.