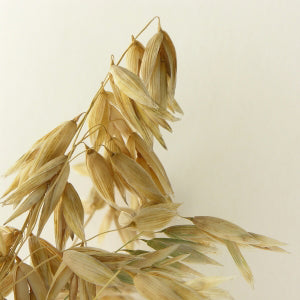 CAS#: 500-500-3 
Obtained by the acylation of oat amino acids, our new Foaming Oats has the added benefit of natural lathering properties for mild cleansing.  It is an anionic surfactant that can be used in hair care, facial and body cleansing applications.
Key Benefits
Mild cleansing
Non-drying lather
Dense and creamy, unctuous lather
Excellent foaming capabilities
Low color and odor
Easy thickening
Applications
Cleansing formulas for sensitive skins
Shampoos
Shower gels
Micellar waters
Facial cleansers
Hand cleansers
INCI:  Sodium Lauroyl Oat Amino Acids
California Prop 65 Statement: The following statement is made in order to comply with the California Safe Drinking Water and Toxic Enforcement Act of 1986. This product is not known to the State of California to cause cancer, birth defects or other reproductive harm.
Recommended Usage Level: 1-25%
Appearance: Clear to slightly hazy light yellow liquid
Odor: Slight characteristic odor
Dry Extract: 28-32%
pH as supplied: 6.5 - 7.5
Preserved with:  Phenoxyethanol and Ethylhexylglycine
Country of Origin: France
Try Out These Formulations Using This Ingredient:
Rose Clay & Marula Oil Facial Cleanser