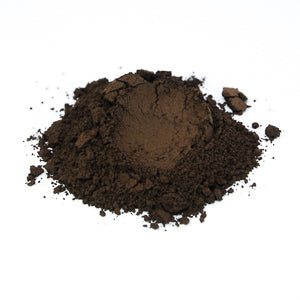 CAS No. 12173-60-3
Illite Clay - Cocoa is a beautiful chocolate brown in its powdered state, and most commonly a rich, deep brown color when added to liquid formulations. Illite Clay - Cocoa, along with many other clays, is a great additive for use in masks, muds, scrubs, facials, as well as both liquid and bar soaps and facial cleansers. Illite Clay - Cocoa is rich in silicon and iron, which can help to stimulate oxygenation and firming of tissues. All of our clays have natural detoxifying properties, and are great for all skin types, but can be especially helpful on oily and impure skin.
We are very excited to start offering a selection of clays - they are a beautiful natural colorant for many applications, as well as a very beneficial additive for both whole-body and facial products.
INCI: Illite
California Prop 65 Statement: The following statement is made in order to comply with the California Safe Drinking Water and Toxic Enforcement Act of 1986. This product is not known to the State of California to cause cancer, birth defects or other reproductive harm.
Recommended Usage Rate: .1-100%
Appearance: Powder
Color: Dark Brown
pH in water: 8.8 ± 1
Solubility: Insoluble in water or oil