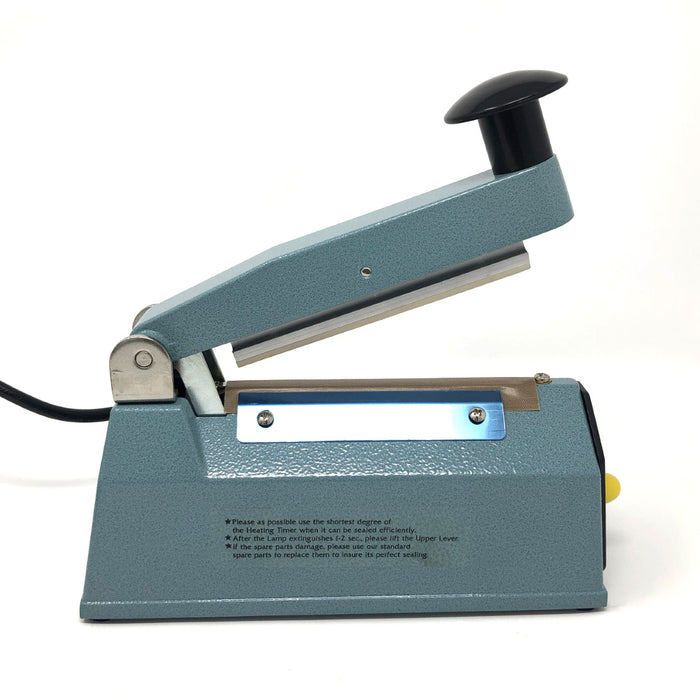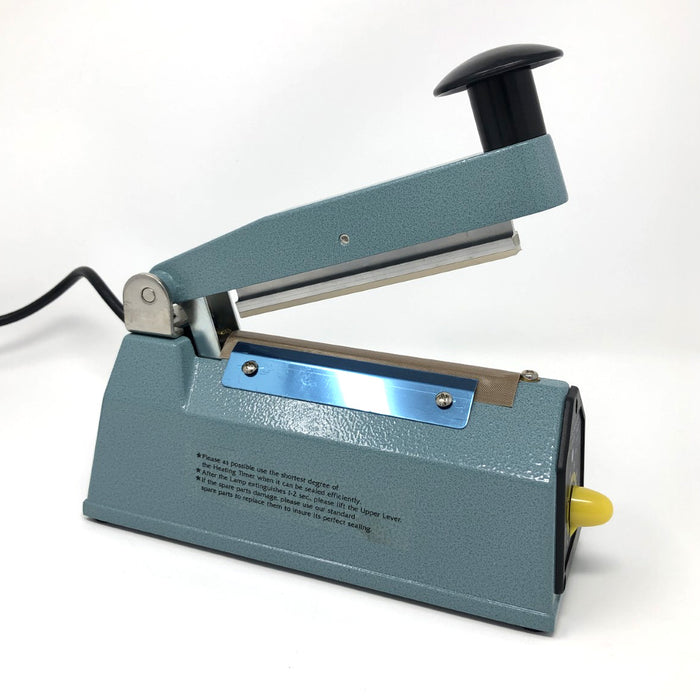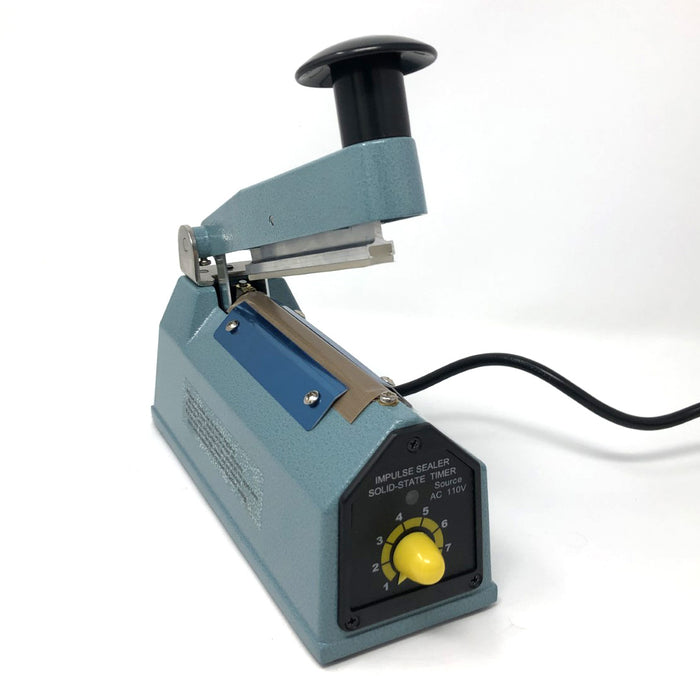 Impulse Heat Sealers
are ideal for sealing our
mini-sample sachets
and
pouches
. They are designed for the continuous sealing of thermoplastic films such as polyethylene and polypropylene.  They operate on the impulse sealing method, controlled by a plug-in transistorized circuit board.  They work by delivering an instantaneous high current impulse to a heater ribbon on the device surface.  
This is a small unit, with a miximum seal length of 4", perfect for sealing our sample pouches.  Unlike many sealers on the market, our sealer has a generous 5mm seal width (about 3/8") which looks much nicer on sample pouches. 
Specifications:
Body Construction:  Metal
Seal width:  5mm (3/8")
Seal length:  4"
Adjustable timer:  0.2 - 1.3 seconds
Max Seal Thickness: 12 mil
Automatic shutoff
120 Volts AC
180 Watts
6 month manufacturer's warranty
International shipping is enabled on this for our Canadian customers, but it should not be ordered for use overseas in countries where the current is not 120 Volts!