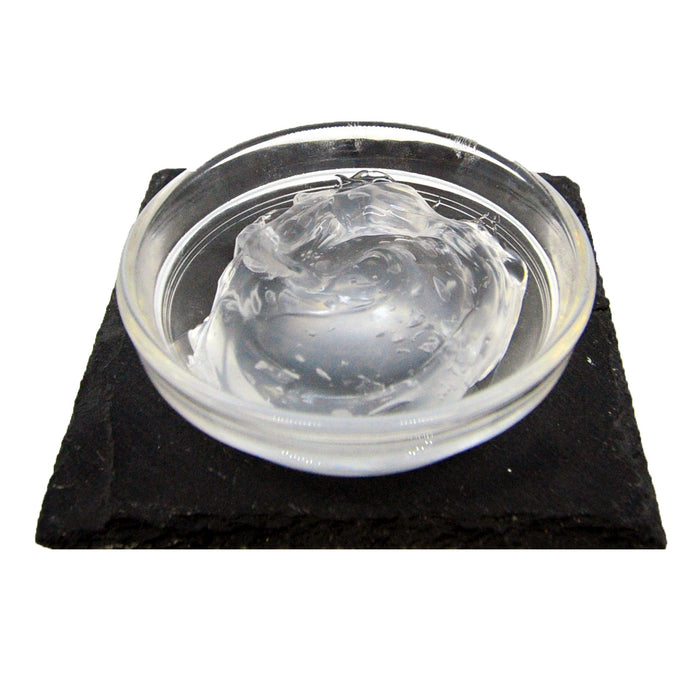 Dimethicone (and) Dimethicone Crosspolymer
Lotioncrafter EL40 is a mixture of high molecular weight silicone crosspolymer and a low viscosity dimethicone used as a diluent. It offers a powdery, smooth feeling for formulations, reducing greasiness and tack. It is water repellant and acts as an emollient on the skin, reducing water loss. It is especially useful in formulating makeup and under makeup primers.
Benefits
Emollient
Provides dry smoothness
Light, non-greasy powdery skin feel
Detackification agent
Stabilizer/thickener for W/O and O/W emulsions
Improves fragrance retention
Some sebum absorption
Soft-focus / Line blurring effect
Applications
Skin care
Hair care
Color cosmetics
Suncare
INCI: Dimethicone (and) Dimethicone Crosspolymer
California Prop 65 Statement:  The following statement is made in order to comply with the California Safe Drinking Water and Toxic Enforcement Act of 1986. This product is not known to the State of California to cause cancer, birth defects or other reproductive harm. Please refer to Section 15 of the MSDS for the most current information.
Formulating Guidelines
It is recommended to add Lotioncrafter EL40 to your silicone / oil phase with regular mixing
For formulations or emulsions that require heat, add Lotioncrafter EL40 on cool down below 55°C (131°F).

Usage Rate: 1 - 100%
Appearance: Opaque/translucent, thick gel
Crosspolymer content: 18 - 32%
Viscosity Range: 80,000 - 200,000 cps
Flashpoint: > 201°F
Try Out These Formulations Using This Ingredient: