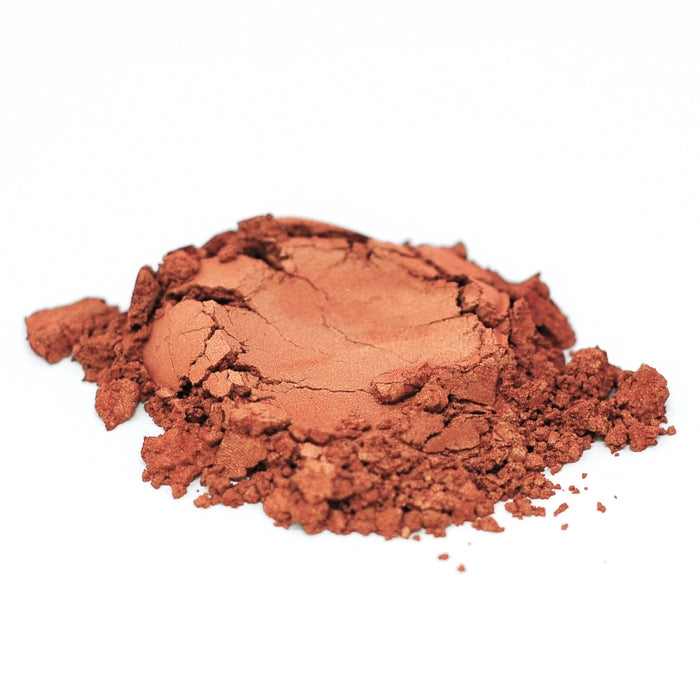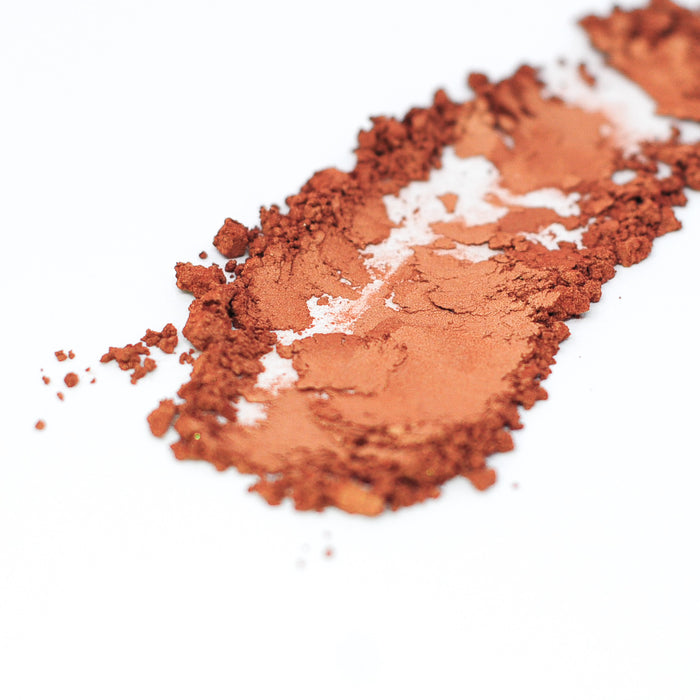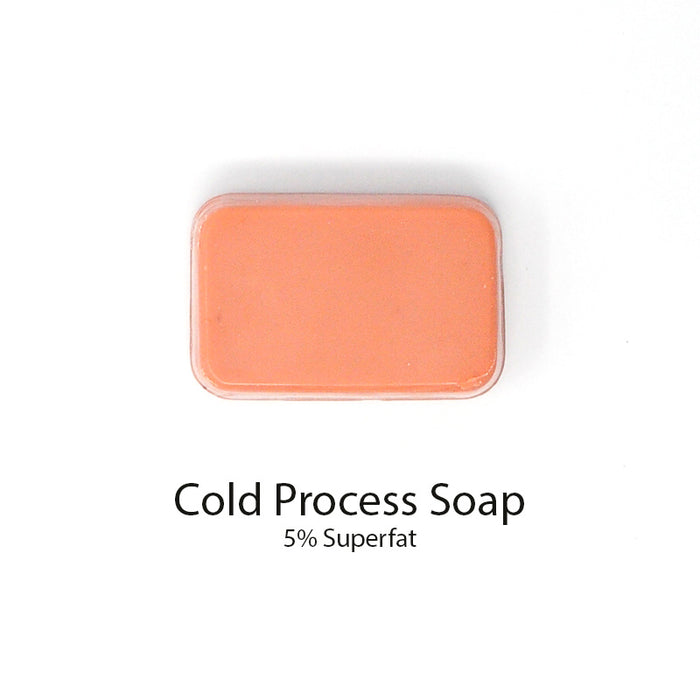 CAS No. 12001-26-2, 1309-37-1
Bronze Shine Mica is a gorgeous warm bronze/copper tone with a golden shine that comes through in the light. Our Bronze Shine Mica is safe for use in formulations for eyes, lips, and body. You can also mix pigments for a wide range of color variation.
Bronze Shine Mica would be great as a colorant for:
bronzing lotions and creams
bronzing compressed powders
eye shadows
shadow creams
blushes
lip tint
Safe for use (worldwide) on:
INCI: Mica, Iron Oxide
California Prop 65 Statement: The following statement is made in order to comply with the California Safe Drinking Water and Toxic Enforcement Act of 1986. This product is not known to the State of California to cause cancer, birth defects or other reproductive harm.
Recommended Usage Rate: .1-100%
Appearance: Powder
Particle Size: 1-15 µm
Color: Bronze
pH (in 10% aqueous solution): 6.0-11.0
Solubility: Insoluble in water
EcoCert: Yes
Country of Origin: India
Storage: Store in cool, dry place. Avoid direct light or heat source.