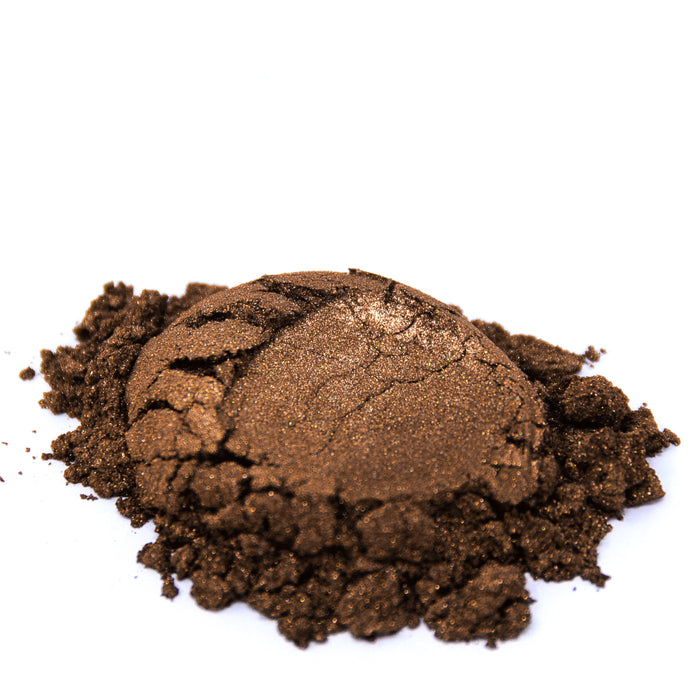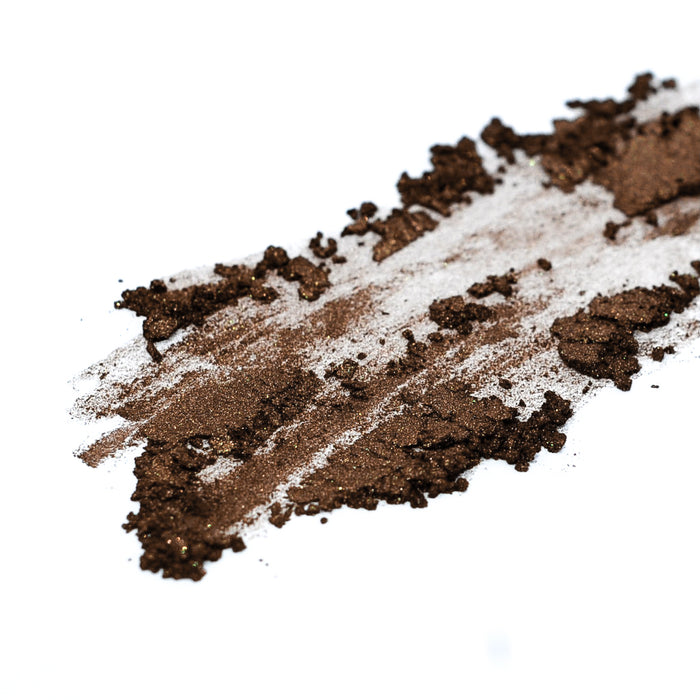 CAS No. 12001-26-2, 1309-37-1, 1317-61-9
Walnut Lustre Mica is a medium bown pigment with a subtle small sparkle. Although color intensity will vary depending on the amount added to your formulation, this warm brown pigment is perfect for many uses. Walnut Lustre Mica is a great colorant for eyes or lips as part of formulations for mascara, eye shadow creams or powders, or even as a bronzing powder if used sparingly. Mix Walnut Lustre Mica with other colors in small amounts for a dramatic effect in eye shadow formulations.
Safe for use (worldwide) on:
INCI (US): Mica, Iron (III) Oxide, Iron (II,III) Oxide
INCI (EU): Mica, CI 77491, CI 77499
California Prop 65 Statement: The following statement is made in order to comply with the California Safe Drinking Water and Toxic Enforcement Act of 1986. This product is not known to the State of California to cause cancer, birth defects or other reproductive harm. 
Recommended Usage Rate: 0.1-100%
Appearance: Lustrous Powder
Particle Size: 10-60 µm
Color: Brown
pH (in 10% aqueous suspension): 4.0 - 10.0
Solubility: Insoluble in water
Country of Origin: India
EcoCert: No
Storage: Store in cool, dry place. Avoid direct light or heat source.