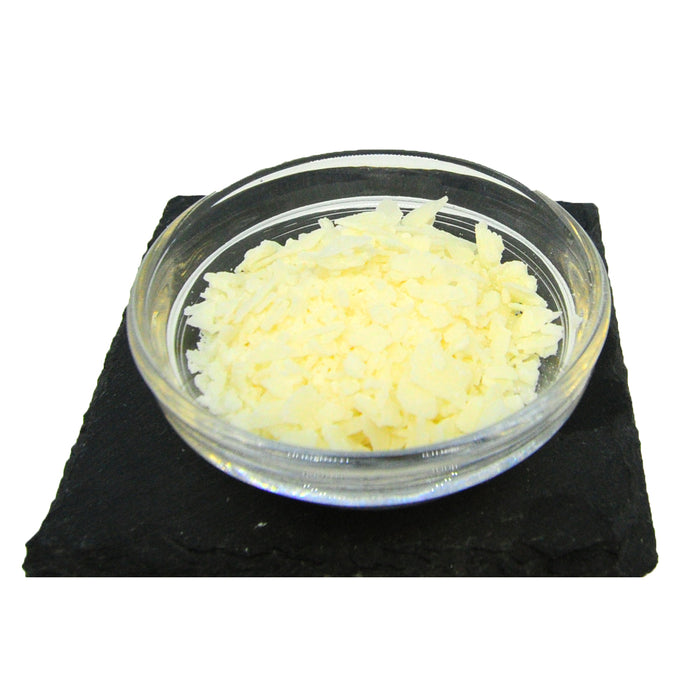 Note: The "MB" in the product name denotes "Mass Balance", this product is covered by a Mass Balance Certificate from the Roundtable on Sustainable Palm Oil.
CAS No. 223706-40-9
Olivem 900 MB is a natural based PEG-free non-ionic water-in-oil emulsifier developed from natural olive chemistry. It is a low HLB emulsifier useful as a co-emulsifier in formulations. It functions well in the preparation of anhydrous systems and water-in-oil emulsions. When mixed with esters and oils it forms a gel that can vary from firm to pourable, depending on the lipid and its polarity. Trials with 30% Olivem 900 MB to 70% lipid produced stable gels that were easily spreadable, with a pleasant, dry but emollient feel. Altering the ratio alters viscosity and the gelling action is maintained down to 10% Olivem 900 MB to 90% lipid. Incorporation of powders and pigments into the gels is also possible, making it an excellent structuring agent for color cosmetics. The addition of water to these gels forms water-in-oil emulsions.
Olivem 900 MB provides wash-off resistance and acts as a very effective dispersant for any kind of powder. It is designed for pigment dispersion, providing multifunctional benefits in addition to superior sensory properties. It can enhance skin-care and make-up formulations with its silky and ultra-light feel.  With its wash off resistance, it can all "long lasting" activity and a lip moisturizing activity in lipstick formulations. Olivem 900 is a functional lipid due to its double chemical nature, lipophilic part (olive's fatty acids, and its hydrophilic part (polialcoholic group of sorbitan).
Applications
Day and night creams
Face creams
Sunscreen products
Make-up: mascara, creamy foundations and eye-liners
Make-up: Lipstick, lip balm, lip gloss
Baby care products
Lipo-gel and anhydrous products
Waterproof formulations
INCI:  Sorbitan Olivate
This raw material can be used in the formulation of cosmetics certified according to the ecological and organic standards of EcoCert, COSMOS and Natural ingredient (according to ISO 16128-1:2016).
California Prop 65 Statement: The following statement is made in order to comply with the California Safe Drinking Water and Toxic Enforcement Act of 1986. This product is not known to the State of California to cause cancer, birth defects or other reproductive harm.
Add Olivem 900 MB to the oil phase and heat to 75°C to melt. Separately heat water phase to 75°C to and combine with oil phase, allow to cool while mixing. Discontinue mixing when emulsions has cooled to below 60°C.  
Typical usage rate:
As sole emulsifier for Water-in-Oil emulsions and foundations: 5 - 7.5%, up to 10%
As powder dispersant and lipogel agent: 1 - 10%
As a functional lipid: 1.5 - 3%
As co-emulsifer in Oil-in-Water emulsions: 1-2%
As co-emulsifier in Water-in-Silicone emulsions: 2-3%
Appearance:  Off White Flakes
Solubility:  Soluble in oil
SAP Value:  160-190
pH (sol 15%):  5-7
Melt Point:  60-75°C
HLB:  4.7