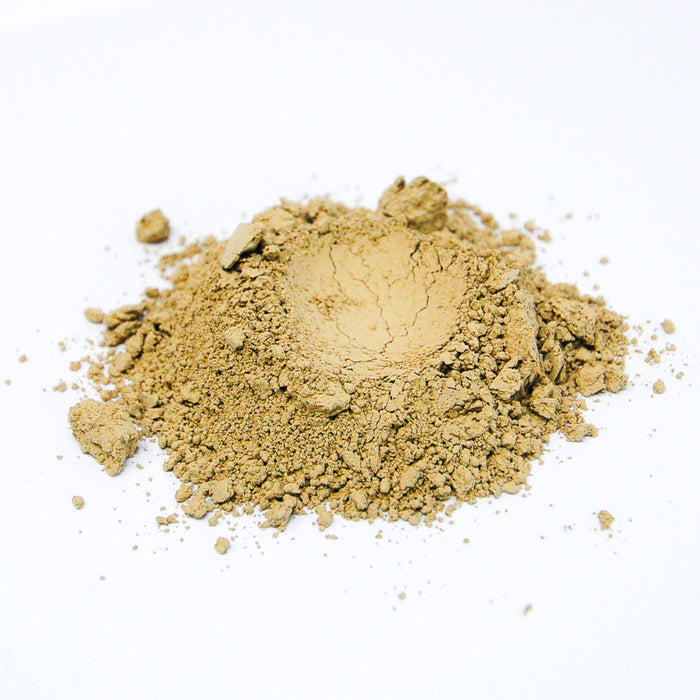 Rhassoul Clay is mined in quarries deep within the Atlas Mountains of Morocco and is then milled to a superfine powder.  Known as Rhassoul or Ghassoul Clay, its name derives from the Arabic verb "Rassala" which means "to wash".  Use as a mask on the hair and skin commonly since the 13th to 14th Centuries, its use dates back to the ancient people of Rome and Egypt.

Rhassoul Clay is used in fine spas all over the world.  It contains high percentages of silica, potassium, and magnesium, in addition to calcium, sodium, and iron.
Suitable for:
Face Masks

Face and Body Scrubs
Hair Masks
INCI: Hydrated Aluminum Silicate

California Prop 65 Statement: The following statement is made in order to comply with the California Safe Drinking Water and Toxic Enforcement Act of 1986. This product is not known to the State of California to cause cancer, birth defects or other reproductive harm.
Recommended Usage Rate: .1-100%
Appearance: Powder
Color: Light Brown
PH: 6.5 (20% solution in water)
Solubility: Soluble in water
Country of Origin: Morocco
Storage: Store in cool, dry place.