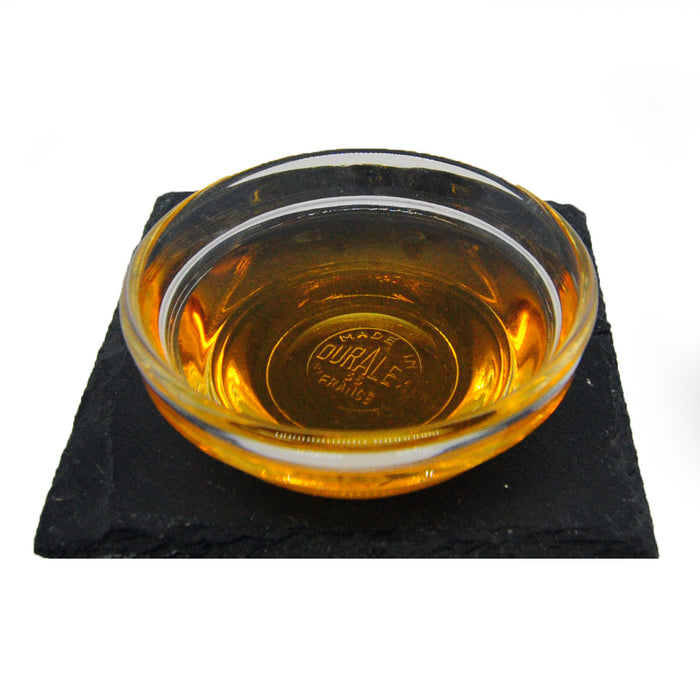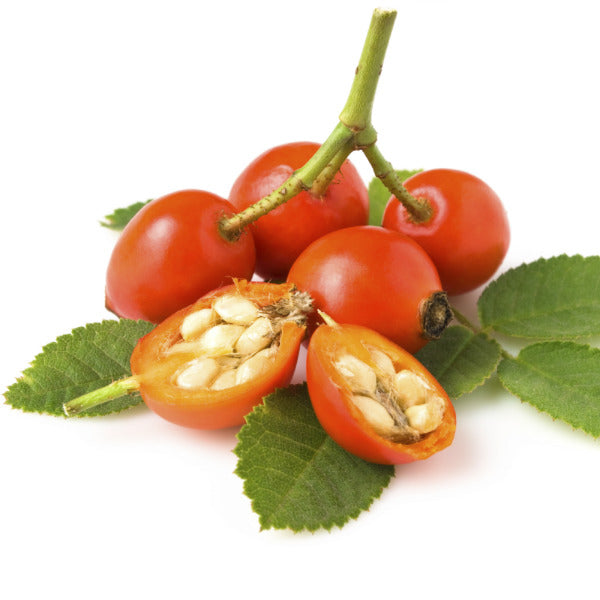 Rosehip SEED Oil, Unrefined
CAS No.  84603-93-0
Rosehip Oil is harvested from the fruit and seeds of the rose hip.  Rosehip Seed Oil is harvested from just the seeds of the rose hip.   Rosehip Seed Oil is a cold pressed, unrefined, natural oil with a light, non-greasy skin feel that moisturizes dry or damaged skin. Studies have found Rosehip Seed Oil is very effective in reducing hyper-pigmentation of scars and stretch marks, regenerating damaged tissue, epithelizing wounds, and reducing the appearance of age spots, as well as repairing damage caused by acne and sun exposure. It improves skin texture and decreases skin discoloration, promoting a more uniform skin color.
Rosehip Seed Oil is an oil soluble ingredient that can be incorporated into any anhydrous product or in emulsified products in the oil phase. It offers easy spreadability with no tackiness or stickiness. It has a slightly nutty odor that will not be noticed in the finished product. It is a non-GMO seed product that is biodegradable.
Key Benefits
High in unsaturated fatty acids
High in anti-oxidants
High in beta-carotene, the precursor to Vitamin A
Promotes epithelization of wounds
Reduces the look of fine lines and wrinkles Offers anti-inflammatory properties
Cosmetic Formulations
Skin:

Good for cosmetic products to reduce the appearance of scars, stretch marks, and burns, and to soothe chapped or dry skin.

Facial products:

Good for products to maintain or increase skin's elasticity or firmness, reducing the look of fine lines and wrinkles, and reducing the look of acne or photo-aging damage.

Body or face oil:

Good for products to reduce scars, sooth chapped or dry skin, or increase skin's elasticity or firmness.

Lips:

Ingredient for lip balms, lipsticks and other lip care products.

Massage:

As part of a massage oil blend, especially for products designed to help with scarring.
INCI: Rosa Mosqueta (Rose) Hip Seed Oil 
California Prop 65 Statement: The following statement is made in order to comply with the California Safe Drinking Water and Toxic Enforcement Act of 1986. This product is not known to the State of California to cause cancer, birth defects or other reproductive harm.

The golden yellow to light orange color of Rosehip Seed Oil may alter the color of finished products.  Rosehip Seed Oil has a shelf life of 24 months and is somewhat subject to oxidation. It is stored and shipped under an inert argon gas blanket. Once opened, Rosehip Seed Oil should be kept under refrigeration for long term storage.  When using it in products, add an antioxidant like Rosemary Oleoresin Extract to protect the oil and prolong your product's shelf life as well.
Recommended Usage Rate:
  1 - 100%, typically about 5-10%
Appearance:
Golden Yellow to Light Orange Oil
Required HLB:
7
Country of Origin:
Chile
Method of Extraction:
 Cold pressed, unrefined
Shelf Life:
Keep in tightly closed container in a cool and dry place, protected from sunlight. When stored for more than 24 months, quality should be checked before use.