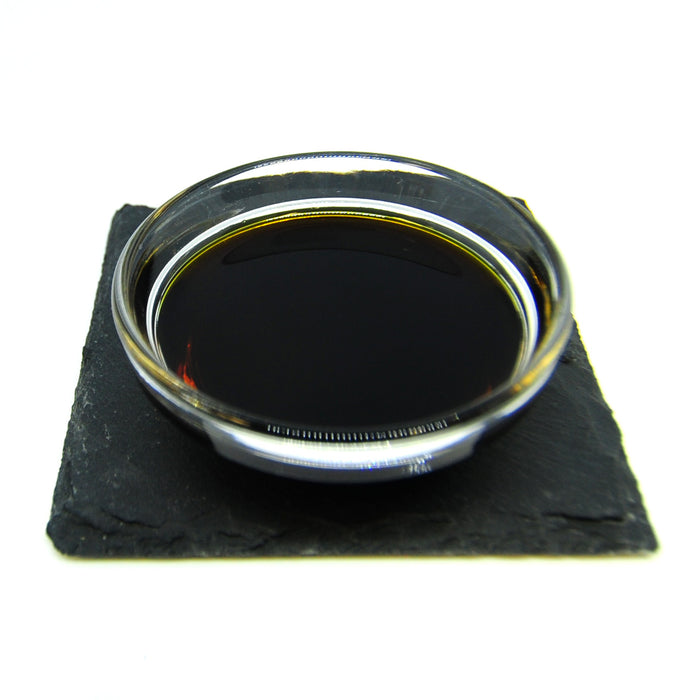 CAS No.: 84604-14-8
Rosemary Oleoresin, also known as Rosemary Oil Extract or ROE is an oil soluble, natural extract of the leaves of the rosemary plant used to retard rancidity in natural oils. Its potent antioxidant properties are attributed in large part to carnosic acid, one of its major constituents. Rosemary Oleoresin is available with varying levels of carnosic acid. Ours is highly concentrated and standardized to 7% carnosic acid for the highest level of activity, making its use at very low percentages both effective and economical. Typically, 0.2 - 0.5 grams will be added to 1000 grams of oil.
As with any antioxidant, to be effective Rosemary Oleoresin must be added to oils when they are fresh, before oxidation has started. Additionally, it must be thoroughly dispersed in the oil. As Rosemary Oleoresin is a thick liquid, adequate dispersion can be difficult. We recommend it be predispersed in a small portion of the oil first and this added to the balance of the oil with thorough mixing.
Rosemary Oleoresin (ROE) has a very mild herbaceous odor which is generally unnoticeable in final formulations when used at recommended usage levels. It is a high quality product lacking the pulp or graininess often found in lesser Rosemary Oleoresin products. In addition to Carnosic Acid, Rosemary Oleoresin also contains Rosmarinic Acid, Rosmaridiphenol, Carnosol, Rosmanol, and Rosmaridiquinone.
INCI: Rosmarinus Officinalis (Rosemary) Leaf Extract
California Prop 65 Statement: The following statement is made in order to comply with the California Safe Drinking Water and Toxic Enforcement Act of 1986. This product is not known to the State of California to cause cancer, birth defects or other reproductive harm.
Recommended Use Level: 0.02% - 0.1%
Appearance: Light to dark brown viscous liquid
Carnosic Acid Content: 7% minimum
Shipping Info: HS# 1301.90.9090
Flashpoint: >212°F (100°C)
Try out these formulations using this product: