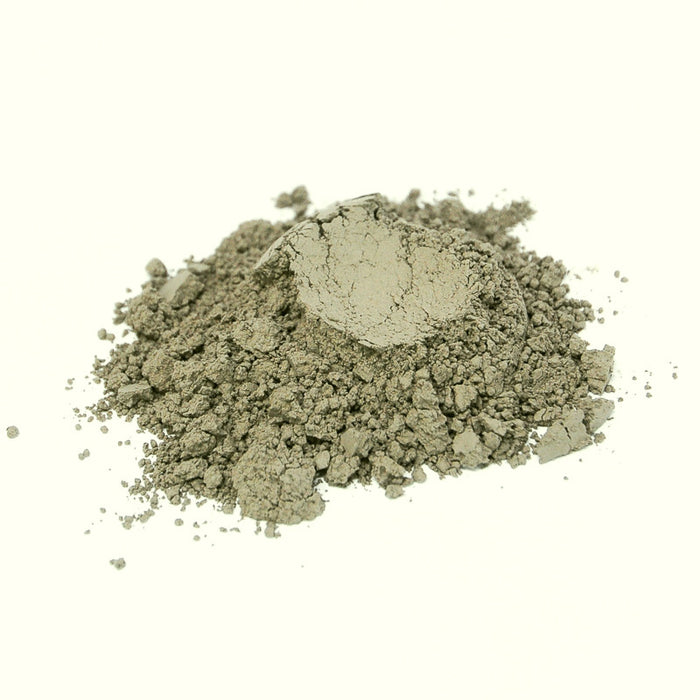 Sea Clay is mined from ancient mud deposits laid down under the sea millions of years ago.

Sea Clay is rich in silica, iron, aluminum, potassium, magnesium, and calcium making it ideal for skin purfiying applications like masks, exfoliators, soaps, scrubs and clay baths.

Suitable for:
Face Masks

Face and Body Scrubs
Hair Masks
INCI: Kaolinite

California Prop 65 Statement: The following statement is made in order to comply with the California Safe Drinking Water and Toxic Enforcement Act of 1986. This product is not known to the State of California to cause cancer, birth defects or other reproductive harm.
Recommended Usage Rate: .1-100%
Appearance: Powder
Color: Light to Dark Gray
pH: 4-6 (Aqueous Solution)
Solubility: None
Country of Origin: USA
Storage: Store in cool, dry place.