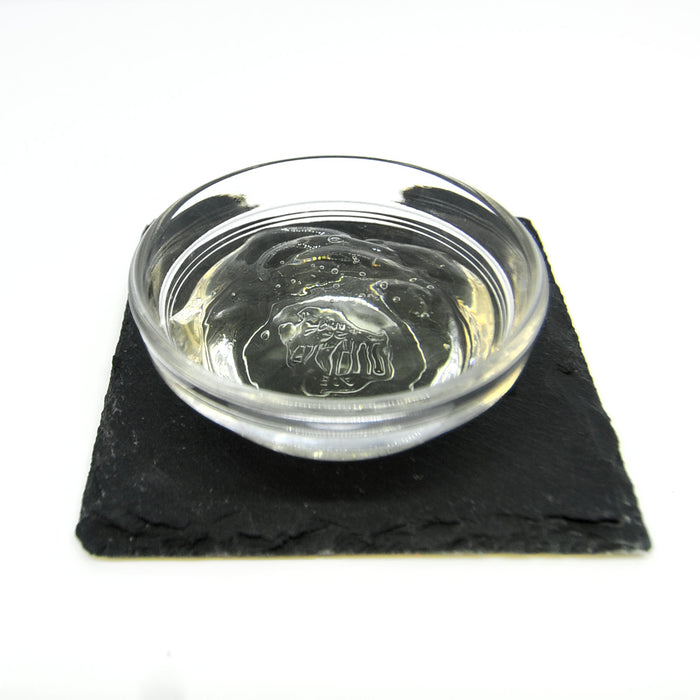 Sea Kelp Bioferment is a natural kelp extract that has been derived by fermentation of Sea Kelp using Lactobacillus, the same bacteria that produces yogurt, sour cream and sour dough breads, among many other foods. Fermentation breaks down the cellular tissue of the kelp leaf, thereby increasing the bioavailability of the naturally occurring chemical compounds abundant in kelp. Fermentation and subsequent reduction of the kelp liquor results in the concentration of these vital nutrients. Naturally occurring algin, the mucilaginous intercellular material found in kelp thickens this product to a gel consistency.
Sea Kelp Bioferment, a natural film former, acts as an excellent oil-free moisturizer. It can be used full strength on the face and body and used as a gentle styling gel in the hair, adding bounce and shine. It can be used as a base for the addition of many of the cosmetic actives we carry or added to formulations of creams, lotions, toners, shampoos and other personal care products.
Sea Kelp Bioferment is non-ionic.  It can be added to the water phase of cosmetic formulations and heated to 75°C (167°F) without problems.  It is heat stable. Note, it is not compatible with Biguanide 20, a cationic preservative.
Our Sea Kelp Bioferment is created from Bull Kelp harvested from the Atlantic Coast of North America.  The kelp does not originate in the waters of China or Japan.
Note:  The manufacturer's specification for this material has changed.
Previous Viscosity range:     15,000 - 60,000 cPs
New Viscosity range:    15,000 - 24,000 cPs
This previous specification range meant that batches of this natural bioferment could range from a viscous syrup consistency to a gelatinous consistency and still be within specification.  If you've had trouble with the more gelatinous batches, a gentle warming of the Sea Kelp Bioferment will liquefy it and allow for easier incorporation into a formulation.  Our new material is now being made to our specification so that it will be have a more serum like consistency with no more than 24,000 cPs viscosity.

INCI: Lactobacillus/Nereocystis Luetkeana Ferment Filtrate 
Disclaimer 
Statements contained herein have not been evaluated by the Food and Drug Administration. These products are not intended to diagnose, treat and cure or prevent disease. Always consult with your professional skin care provider.
California Prop 65 Statement: The following statement is made in order to comply with the California Safe Drinking Water and Toxic Enforcement Act of 1986. This product may contain the following chemicals known to the State of California to cause cancer, birth defects or other reproductive toxicity: Toluene (<0.02ppm), Ethylene Oxide (<0.006ppm) and 1,4-Dioxane (<0.06).