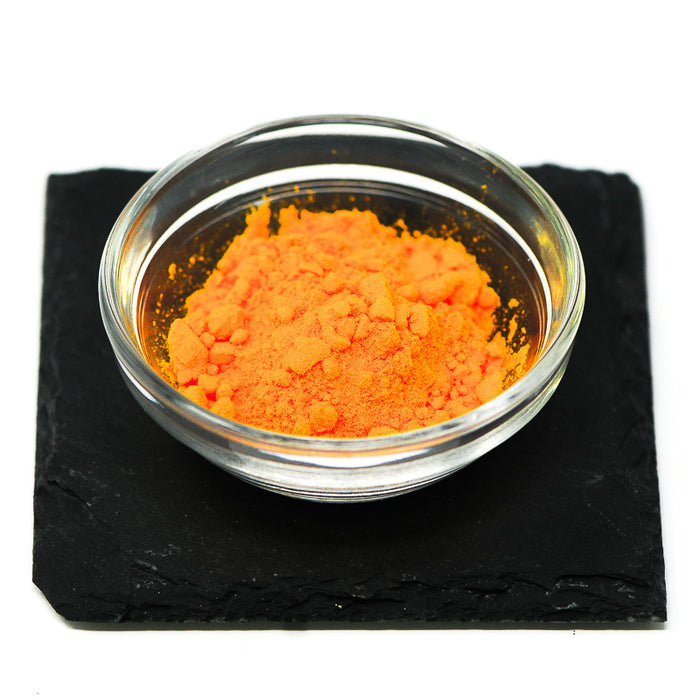 CAS No.: 303-98-0
Coenzyme Q10 is a fat-soluble vitamin-like substance present in every cell of the human body. A coenzyme is a substance that enhances or is necessary for the action of enzymes. They are generally much smaller than enzymes themselves. Coenzyme Q10 is a coenzyme vital to production of energy within cells. It is also a very powerful antioxidant or free radical scavenger. Synthesized by the human body, it starts out at low levels when we are very young, reaches its peak in our young adulthood and shows a gradual decline after the age of 20, even as the body's demand for it grows. Topically applied, CoQ10 can penetrate the cell layers of the skin and may attenuate the depth of wrinkles due to photo aging, as well as epithelial cell turnover. Kerotinocyte cells make up the majority of human skin cells and CoQ10 has been shown to protect these skin cells from oxidative DNA damage induced by ultraviolet light. CoQ10 supports the body's natural defense mechanism against the damaging effects of free radicals, particularly the lipid per oxidation in skin. It is a useful cosmetic ingredient for skin care and sun protection products.

This is a cosmetic raw material and is meant for external use only in cosmetic formulations.  As with all of our materials, it should not be taken internally.
INCI: Ubiquinone
Do not directly apply onto your skin. This product should be added to a formulation at the recommended usage rate.
Disclaimer
Statements contained herein have not been evaluated by the Food and Drug Administration. This product is not intended to diagnose, treat and cure or prevent disease. Always consult with your professional skin care provider.
California Prop 65 Statement: The following statement is made in order to comply with the California Safe Drinking Water and Toxic Enforcement Act of 1986. This product is not known to the State of California to cause cancer, birth defects or other reproductive harm.
Coenzyme Q10 Pure Powder Specification Sheet - Coming Soon!
CoQ10 Powder is oil soluble, but its solubility is relatively low.
To incorporate it into an oil, the oil should be gently heated to about 120°F (49°C) and the powder stirred into it, wherein it will readily dissolve. 
Due to its low solubility, it can precipitate out of solution in an oil over time.  If this occurs, gently warm the oil and shake to redistribute the CoQ10 throughout the oil before formulating with it. 
For emulsions:

Cold process: Simply add to the oil phase and heat sufficiently to dissolve before adding to a cold process emulsion.
Hot process: CoQ10 is not heat sensitive and can be added to the oil phase of a formulation before heating or can be solubilized in a small amount of warmed oil and added later (the former method will insure complete emulsification of the oil and is preferred).
Suggested Usage: 0.2 - 3%
Appearance: Bright orange-colored powder
Solubility: Soluble in oil
Volumetric conversion: 1 teaspoon weighs approximately 1.7 grams (0.0599oz)
Try out these formulations using this ingredient: