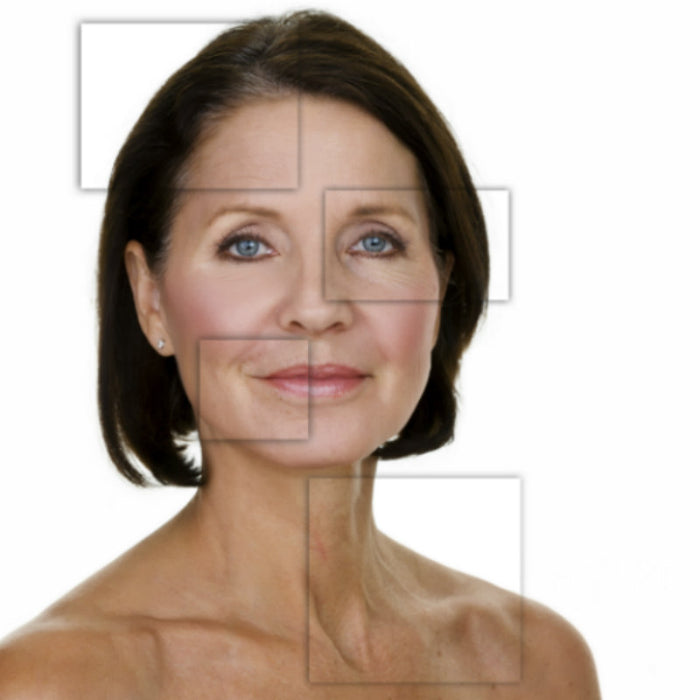 Gladback™ is a purified and standardized fraction of Poria cocos for mature and/or menopause skins. It is a multi-functional active ingredient which increases skin thickness, radiance and microcirculation, and it also reduces the appearance of wrinkles typical of aging.
Poria cocos is a well-known fungus in Asian traditional medicine where it is used as a purifying, antioxidant and softening agent.  In GladbackTM, the part used st the sclerocia (mycelium), which is rich in polysacchrides (pachyman) and triterpenes.
Target Dermal Structures of GladbackTM
Hyaluronic acid:

essential glycosaminoglycan of the dermal and epidermal extracellular matrix, which acts directly on tissue cohesion and repair.
 

CD44

: trans-membrane glycoprotein which acts as the main receptor of hyaluronic acid and maintains its homeostasis. The interaction between the hyaluronic acid and this receptor facilitates cellular differentiation and strengthens tissue union.

During aging and menopause the expression of the CD44 receptor and hyaluronic acid diminishes, leading to a reduced skin thickness, firmness and cell renewal.
 

Gladback™

increases the expression of this receptor, improving the hyaluronic acid binding
in the epidermis and dermis.
 
Collagen IV

: maintains the skin mechanical stability as it is a key element of the dermal-epidermal junction.

Age diminishes collagen and menopause accentuates even more this loss.


Gladback™

boosts the expression of collagen IV and strengthens skin stability.
SPRR

: family of small proteins rich in prolin, located in the dense envelope of the corneocytes (epidermis).

Due to aging and menopause these proteins become over expressed, and this causes important skin imbalances.

Gladback™

reduces the expression of SPRR and improves the appearance of mature skin.
Gladback™ rolls back the effects of aging in skin thickness, microcirculation, radiance and firmness. The result is a younger and more radiant skin.
Cosmetic Applications
Facial and corporal care for mature skins
Anti-aging global lines
Make up with treatment
INCI: Water (and) Glycerin (and) Poria Cocos Polysaccharide
Disclaimer 
Statements contained herein have not been evaluated by the Food and Drug Administration. This product is not intended to diagnose, treat and cure or prevent disease. Always consult with your professional skin care provider.
California Prop 65 Statement: The following statement is made in order to comply with the California Safe Drinking Water and Toxic Enforcement Act of 1986. This product is not known to the State of California to cause cancer, birth defects or other reproductive harm.
To request technical documentation, please contact Lotioncrafter at support@lotioncrafter.com
Incorporation: Gladback should be added to water or an emulsion at a temperature below 40°C (104°F).
Recommended Usage Rate: 3-6%, safe up to 100%
Appearance: Pale brown to brown transparent liquid, with turbidity
Solubility: Water Soluble
pH as supplied: 4.5 - 5.5
Glycerin Source: Brassica campestris - PALM FREE
Raw Material Preserved with: Gluconolactone, Calcium Gluconate, Potassium Sorbate, Sodium Benzoate
Country of Origin: Spain
Storage: Clean, cool room temperature storage, out of direct sunlight.
Try out these formulations using this ingredient: