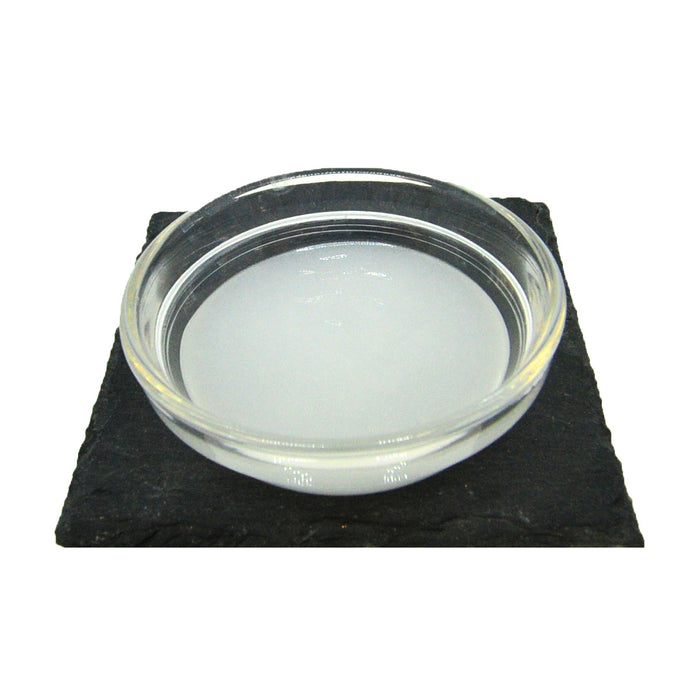 Hilurlip® redefines, plumps and minimizes fine vertical lines of the lips. Small particles of Sodium Hyaluronate are processed to enhance penetration and efficacy, producing a long-term volume boosting effect on the lips and an anti-aging action on the thin tissue. It also acts against the effects of outside pollution.
Due to the absence of a keratinized stratum corneum, moisture rapidly evaporates from the lips, causing them to dry out very easily. In addition, unprotected lips are especially dehydrated because of the sun, and they are continually exposed to environmental aggressions (e.g. cigarette smoke). All these factors result in lips requiring more moisturization, protection and care than the rest of one's skin.
Hilurlip® is a new way of transporting of Hyaluronic acid, especially for lip boosting products. It is an oil suspension containing particles of Sodium Hyaluronate, submitted to a technological process after which the particle size is reduced and homogenized to enhance penetration and efficacy. The small particles of Hyaluronan contained in Hilurlip™ swell when they are in contact with skin water, producing a long-term boosting effect on the lips.
Hilurlip® also contains the tripeptide GHK, a well-known RCS scavenger, which protects the lips against the harmful effects of sun exposure. GHK is able to inhibit glycation therefore preventing the loss of collagen elasticity, and to protect skin cells from photodamage.
Properties and Applications
Increases lip volume, producing a long-term plumping effect on the lips.
Enhances moisturization of lip skin.
Protects lips' skin from environmental aggression like sun exposure and cigarette smoke, preventing premature aging of the lips.
The oily basis of Hilurlip™ helps to lubricate the lips.
Hilurlip® can be incorporated into water-free lip care formulations, including glosses and balms (not recommended for lipsticks or other stick-based lip balm products). Simply add it to your favorite lip balm formulation and package in lip balm pots! 
INCI: Isohexadecane (and) Ethylene/Propylene/Styrene Copolymer (and) Butylene/Ethylene/Styrene Copolymer (and) Sodium Hyaluronate (and) Xanthan Gum (and) Phenoxyethanol (and) Tripeptide-1
Important Note:  Hilurlip® is a registered trademark of Lipotec and it cannot be referenced in your marketing literature without a signed Trademark Agreement with Lipotec.
This product should be added to a formulation at the recommended usage rate. Do not directly apply onto your skin.
Disclaimer
Statements contained herein have not been evaluated by the Food and Drug Administration. These products are not intended to diagnose, treat and cure or prevent disease. Always consult with your professional skin care provider.
California Prop 65 Statement: The following statement is made in order to comply with the California Safe Drinking Water and Toxic Enforcement Act of 1986. This product is not known to the State of California to cause cancer, birth defects or other reproductive harm.
To request technical documentation, please contact Lotioncrafter at support@lotioncrafter.com
Incorporation:

Incorporate into the oily phase at the final step in the manufacturing process. Care should be taken not to exceed 60°C (140°F)
Recommended Usage Rate: 1-3%
Appearance: Viscous opaque oil suspension
Manufacturer: Lipotec
Active Ingredient Content: 1% Sodium Hyaluronate, 0.05% Tripeptide-1
Color: White to Grey
Viscosity: 2000-8000 cps (4/50)
Solubility: Soluble in oil, insoluble in water
pH: n/a
Preservative: Phenoxyethanol 1%
Storage: Store in a cool, dry and dark place.
Country of Origin: Spain
Shelf life: 24 months, properly stored, in sealed vessel.