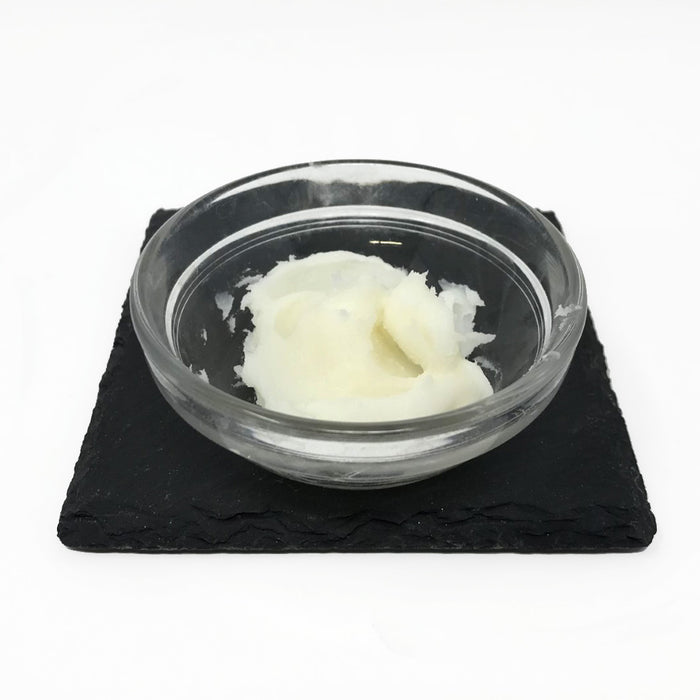 Hyaluronic Acid, Oleo-HA, 1 Kg Bulk
This bulk package pricing is in lieu of Customer Rewards Points accrual or other discounts.  There may be a special order lead time of 14 days if this is not in stock.  Inquire before ordering.
CAS No. Mixture
Oleo-HA is an oil-dispersed Sodium Hyaluronate specifically designed for the color cosmetic industry. Oleo-HA allows for the use of usually water-soluble Hyaluronic Acid in color cosmetic products, which are mainly based on oily ingredients. Oleo-HA provides excellent moisturizing, lip-plumping, and repairing efficacies.
Oleo-HA is obtained from small molecule of sodium hyaluronate (HA) and Hydrogenated Castor Oil and Castor Seed Oil through unique HA microsphere technology. The small molecule of HA is evenly dispersed in the oil phase. When applied onto skin, Oleo-HA can easily release the HA molecule to penetrate into the skin and nourish the skin from inside.
Since the outer layer of Oleo-HA is an oil-film forming lipophil, and the molecule of HA moisturized from within, Oleo-HA can significantly increase the skin hydration and keep the skin moisturized constantly from the inside and out.
Oleo-HA can increase lips' volume by binding more water inside the lip skin, creating good lip-plumping effect in lip glosses, balms, lipsticks, etc. Moreover, Oleo-HA has significant repairing effect for lip skin. It can improve dry or chapped lips, and make lips more smooth and soft after long-term application.
Oleo-HA can be used in makeup and lip products, such as foundation, BB cream, lip balms, lipstick, lip gloss, etc.
INCI: Sodium Hyaluronate, Hydrogenated Castor Oil, Ricinus Communis (Castor) Seed Oil
Disclaimer 
Statements contained herein have not been evaluated by the Food and Drug Administration. This product is not intended to diagnose, treat and cure or prevent disease. Always consult with your professional skin care provider.  This is a cosmetic raw material and is for external use only.  It is not intended for internal consumption.
California Prop 65 Statement: The following statement is made in order to comply with the California Safe Drinking Water and Toxic Enforcement Act of 1986. This product may contain trace heavy metals (Pb < 3.0ppm, As <2.0ppm, Hg <0.1ppm and/or Cd <1.0ppm), which are known to the State of California to cause cancer, birth defects or other reproductive harm. 
Treat other ingredients at first through processes such as heating, homogenizing, or emulsifying, etc., cool it to temperature of not lower than 72℃ (melting point of product), and then add this product into the system. Stirring is necessary in this process.

Recommended Usage Rate: 0.1 - 2% 
Odor: Castor Oil Odor
Appearance: Ivory White to Yellowish Ointment
Color: Ivory White to Yellowish
Sodium Hyaluronate Molecular Weight: < 10,000 daltons
Source: Microsphere Technology 
Solubility: Mostly soluble in oil, HA will disperse in oil (but not dissolve) and may sediment in light oils.